Jakarta (ANTARA News) - Retno L. P. Marsudi, Indonesias first-ever woman foreign affairs minister, has been recognized as an inspirational and phenomenal figure as well as a role model by UN Women, an organization of the United Nations (UN).
Marsudis hard work and sincere dedication to the nation and humanity globally received due recognition when UN Women bestowed the Agent of Change Award for Gender Equality and Womens Empowerment on her.
Deputy Executive Director of UN Women Lakshmi Puri, concurrently the assistant UN secretary general, presented the award during a luncheon held at the UN Headquarters in New York, the US, on the sidelines of the 72nd UN General Assembly (UNGA) Session.
Puri of India, in her speech, said Minister Marsudi has become an inspiration and a role model for women in Indonesia and globally.
Under the leadership of Marsudi, the Indonesian foreign ministry has promoted gender equality regionally and globally, she remarked.
"She has also been in the spotlight regionally and globally for conducting sensitive diplomacy in the region, including in the context of Myanmar," Puri pointed out.
This year, other recipients of the UN Womens Agents of Change Awards are President of Chile Michele Bachelet Jeria, Prime Minister of Norway Erna Solberg, Minister of Foreign Affairs and Deputy Prime Minister of Sweden Margot Wallstrom, and Chairwoman of the General Womens Union of the UAE Sheikha Fatima binti Mubarak.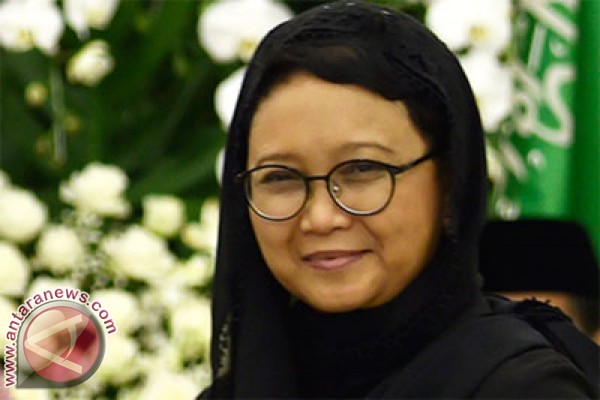 Motherly instinct
The award is bestowed to recognize women leaders in public office for their pioneering work in achieving gender equality and womens empowerment across the globe.
"Thank God, what Indonesia has done so far in humanitarian diplomacy and peace has been recognized by the world," Minister Marsudi stated after receiving the award.
While addressing female leaders from various countries, Minister Marsudi said women possess huge power to become part of the solution to the worlds challenges.
Women have an innate motherly instinct, so they prefer to use dialog rather than threats or violence to solve problems.
Dialog can bridge differences and prevent war for a more peaceful world.
"Hence, I always prioritize dialog in diplomacy," Marsudi affirmed.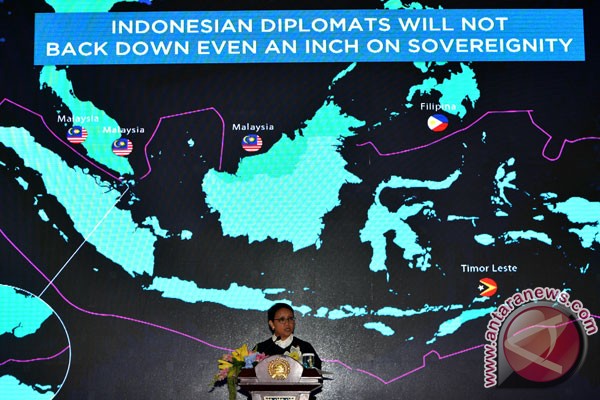 Efforts
In line with promoting gender equality, the foreign ministry has also implemented policies in favor of women, for instance, by opening a daycare facility to tend to infants of female diplomats and employees, so they can work and yet remain close to their children.
Indeed, the recent intensive efforts undertaken by Minister Marsudi have demonstrated that she is a strong and hardworking person.
Marsudi has recently concluded a "marathon diplomacy for humanity" by extensively traveling to Myanmar and Bangladesh and conducting serious negotiations to help find solutions to the humanitarian crisis facing the Rohingya ethnic minority.
On Sept 4, she had visited Myanmar to meet Suu Kyi and several high-ranking officials to address the crisis in Rakhine State.
Indonesia had submitted a proposal to Myanmar calling to apply the Formula 4+1 in Rakhine State to restore peace and allow immediate access to humanitarian assistance in the conflict-hit Rakhine State, home to over one million Rohingyas.
From Myanmar, Marsudi had flown to Bangladesh and pledged to send humanitarian aid to Bangladesh for the Rohingya refugees whose numbers continue to increase.
Minister Marsudi has currently embarked on another marathon diplomacy initiative to secure Indonesias bid for a non-permanent seat in the United Nations Security Council (UNSC).
Currently, the minister is at the UN Headquarters in New York, the US, for the 72nd UNGA Session being held on September 18-29, 2017.
Leaders and representatives from 193 UN member states are participating in the UNGA session.
In addition to international and regional meetings that she will attend during the UNGA Assembly, Marsudi has also planned to hold 70 bilateral meetings with counterparts and envoys from other nations to gather support for Indonesias bid for a non-permanent seat in the UNSC.
The bilateral meetings, called diplomatic marathons, have been held on the sidelines of the 72nd UNGA Session themed "Focusing on people: striving for peace and a decent life for all on a sustainable planet."
On Sept 18, the minister had held at least 10 bilateral meetings respectively with foreign ministers or representatives of Samoa, Croatia, Namibia, Niger, Liechtenstein, Ecuador, Georgia, Monaco, Tunisia, and Switzerland, among others.
Marsudis dedication to her job and strong commitment to world peace was also demonstrated when she implemented President Joko Widodos policy to open an honorary consulate in Ramallah, West Bank, Palestine.
Minister Marsudi had traveled a long way from Jakarta to Amman, Jordan, from where she was scheduled to visit Ramallah to inaugurate Maha Alkhus Hussein, who is also known as Maha Abu-Shusheh, as Indonesias first-ever lady honorary consul to Palestine.
The Israeli occupation forces had, however, denied Marsudi and her delegation entry into the West Bank.
Israel stopped the Indonesian minister from entering Palestine, as she had refused to visit Jerusalem and meet the Israeli government officials.
However, the Israeli injustice failed to deter the minister from going ahead with her plan to install the new honorary consul.
Abu-Shusheh and Palestinian Foreign Minister Riyad Al-Maliki had decided to visit Amman for the inauguration ceremony finally held at the Indonesian Embassy in Jordans capital.
Indonesia has been committed to supporting Palestine in its struggle to gain independence. Bilateral ties with Israel would be established only when Palestine gains full independence.
The policy is in line with the Preamble of Indonesias Constitution, or UUD 1945, in which it is clearly stated that colonialism must be abolished from earth, as it is against the values of humanity and justice.
By refusing to meet Israeli officials, Minister Marsudi has demonstrated consistency in Indonesias foreign policy, and most of all, her courage to say no to the colonialist regime.
(F001/KR-BSR/A014/B019)