At that time, several people had fled from the pursuit of Japan and were hiding in Purwakarta, but Japan was only chasing Haji Darip
November 10 became one of the historic days for Indonesians since
Heroes' Day
is celebrated and constantly reminds of the gallant event 74 years ago of the youth's struggle in expelling invaders from the motherland.
The fear of losing a precious life never crossed the minds of warriors, who never dreaded the strength of the weapons possessed by colonial invaders during the time.
With vociferous chants of Allahu Akbar, or the greatness of God, the nation's heroes of independence fostered a passion to fight against the invaders and not for any personal gains.
Those who struggle to also maintain the independence had diplomatically been the founder of this nation.
Haji Mohammad Arif, better known as Haji Darip, became one of the heroes that maintain the Indonesian independence.
Haji Darip, born in 1886, was a native son of Betawi. He was a renowned figure in Klender, Bekasi, Banten, Karawang, Purwakarta, and the surrounding areas.
An observer of Betawi culture Ridwan Saidi revealed that apart from being known as a preacher, Haji Darip was jago Betawi, or a Betawi champion, with skills of martial art of silat.
In the 19th century, he pointed out that a Betawi champion was a village champion, who became a barrier fortress for people coming from outside and attempting to pose a disturbance to the security of the village.
Saidi remarked that jago Betawi was a martial arts champion, who did not commit crimes.
To compile a story on Haji Darip, Antara paid a visit to the residence of Ahmad Huryani, so called Haji Uung, 72, his oldest son.
The life of the family appeared simple. His house was located adjacent to the Klender train station, Bekasi Timur Raya Road, Jatinegara Kaum, East Jakarta.
Before becoming a cleric in Jakarta, Haji Darip visited Mecca and lived in the holy land for two years to gain a broader religious understanding.
During his stay in the holy land, Haji Darip got along with Islamic figures from various countries.
On the conclusion of the study period, the son of H. Kurdin and Hj. Nyai returned to the country and began the struggle by undertaking religious outreach efforts from a small mushola, or a prayer room, which has currently been transformed into the Al-Makmur Mosque in Klender.
In Klender, H. Darip gathered youth, Islamic boarding school students, and local scholars, who were also fighters, such as KH Mursyidi and KH Hasbullah.
Haji Darip was also known as a master of playing punches or the martial art of silat.
Haji Darip taught the children several key moves, including jurus tiga manis, or the three sweet moves; jurus jala sena, or the sena moves; jurus binti, or the binti moves; and jurus jala monyet, or the monkey moves.
Those main moves became the identity of Haji Darip's martial art of silat.
"I was among those, who directly learned the martial art of silat from Haji Darip. I had started to learn silat since I was five years old," Haji Uung recalled.
Their children and grandchildren still preserve the lessons of those moves.
Only moments following Bung Karno and Bung Hatta's announcement of the proclamation of Indonesian independence, various upheavals occurred in the country, especially in Jakarta.
Shortly thereafter, the Dutch troops, accompanied by allied forces, also landed in Jakarta.
People, no longer wanting to see their country colonized, put up a fight, Haji Uung recalled.
Adhering to the principle of "loving the country is part of faith," Haji Uung noted that his father had ignited the enthusiasm of hundreds of youngsters from Klender and the adjoining areas to fight invaders.
Haji Darip once fought with President Sukarno through underground channels in the Cilincing and Tanjung Priok areas, North Jakarta.
Haji Darip gathered the young people in Barisan Rakyat Indonesia/Bara (Indonesian People's Bridge).
Haji Darip led the Indonesian People's Bridge in various battles on several fronts in the city of Jakarta. They started guerillas to Cikarang-Purwakarta-Karawang, Haji Uung stated.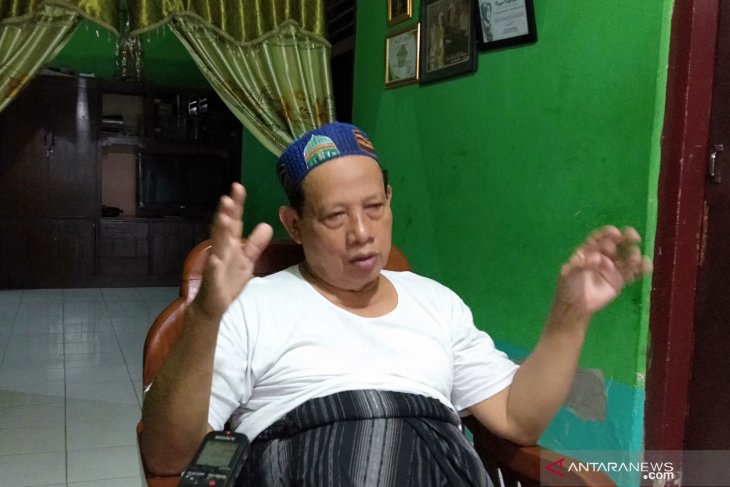 During that time, Haji Darip was nicknamed "Warlord of Klender."
Feeling threatened by Barisan Rakyat Indonesia (Indonesian People's Bridge), Japan then ordered its troops to arrest its commander, Haji Darip.
Haji Uung remarked that in a bid to avoid the Japanese troops, Haji Darip escaped from the pursuit through Bekasi, Karawang, Cikampek, and finally arrived in Purwakarta.
Haji Darip thereafter hid in the middle of the forest in Purwakarta, West Java, around 1943.
Unfortunately, Haji Uung did not elaborate on the length of time Haji Darip remained hidden from Japanese pursuit.
"At that time, several people had fled from the pursuit of Japan and were hiding in Purwakarta, but Japan was only chasing Haji Darip," Haji Uung noted.
However, Japan finally managed to capture and imprison him in Glodok, West Jakarta.
"A friend of Haji Darip is suspected of being a traitor, who informed Japan of the hiding place of Haji Darip," Haji Uung revealed.
Haji Darip, according to his son, was arrested inhumanely.
In addition to handcuffing Haji Darip's hands, the Japanese army also tied his legs, carried him to a truck, and simply threw him into the back of it.
In prison, the warlord of Klender diligently prayed and chanted zikir, or praise of God.
"He was jailed for two years," Haji Uung stated.
Apparently, in 1945, when Hiroshima was hit by an atomic bomb, some Japanese soldiers chose to return to their country.
Seeing the small number of Japanese soldiers in the detention house, the residents of Klender plotted a strategy to free Haji Darip from the detention center.
After the invaders left the country, the warlord of Klender enjoyed his days as an ordinary citizen.
He taught the community the Quran, Islam's holy book, and Al Hadist, or the words and deeds of Prophet Muhammad, for free.
Haji Darip also became a trader in Klender Market with his wife and children.
"My father did not want to accept an offer to be made an official although he had fought against the Dutch and Japan. What he did was only the intention of worshiping Allah SWT (
All Praise and Glory be to Allah)
sincerely," Haji Uung affirmed.
From his marriage, Haji Darip was blessed with 17 children comprising eight boys and nine girls.
Haji Darip died of illness in 1981 at the age of 95. He was buried at the Ar-Rahman funeral, Tanah Koja Road, Jatinegara Kaum, Pulogadung, East Jakarta.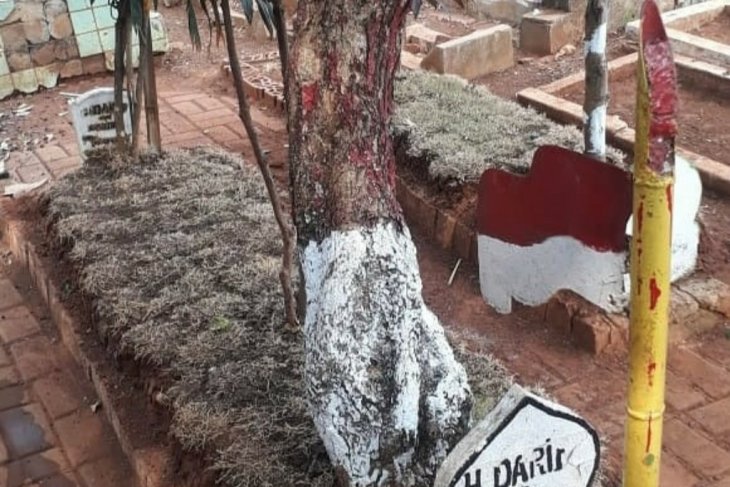 After the death of a warrior, who did not fight the invaders just for personal gains, Haji Darip's pension was revoked, and his house was displaced due to a road widening project.
The late Haji Darip always tells his children about "Ilmu Padi" that says "semakin berisi, semakin merunduk," which meant that as the rice paddy matured, and the grains and the spikelets get heavier, the panicles seem to nod or bow down.
This becomes a metaphor for our own personal growth: as we mature, get better educated, or become better-off, we should be more humble about our achievements, Haji Uung concluded.
Related News: Entong Gendut and fight for farmers' cause in early 1900s

Related News: Meet "Si Pitung": Betawi's revered bandit, loathed by the rich

Related News: Reviving the legacy of Sabeni, the Betawi fighter
Related news: Exploring the past through Kota Tua Jakarta museums

Related news: Pekojan Arab Village -- Standing the test of time