Jakarta (ANTARA News) - Notwithstanding incessant rains lashing the Jiangsu Province of China for days after Typhoon Haima made a landing in the Philippines last month-end, a group of 15 journalists from ASEAN member countries toured the Yangtze River delta region, home to some rapidly growing megacities.
The media delegations tour of the 21st Century Maritime Silk Road was organized by the China Report and ASEAN-China Centre.
While the scribes arrived in Shanghai, the undisputed financial center of China, what held their interest was also Shanghais backyard where other large cities such as Suzhou, Wuxi and Nanjing are thriving, vying to become major Chinese economic hubs.
By improving its road networks and building metro systems and high-speed railways, China has been realizing its vision to connect clusters of such large cities from Shanghai to Nanjing into a contiguous urban zone.
As part of the Belt and Road initiative that the Chinese government proposed in 2013, Jiangsu Province is all set to be one of the starting points and a hub to boost connectivity and cooperation between China and ASEAN countries.
Around 130 km northwest of Shanghai is Suzhou, the second largest city in Jiangsu Province after the capital, Nanjing.
Sprawled over an area of 8,488 square kilometer and home to 6.6 million people, Suzhou was positioned to emerge as a megacity.
Clocking a GDP of 1.45 trillion Yuan in 2015, Suzhou strove to become an advanced manufacturing base, and an industrial, science and technology innovation highland in Jiangsu Province.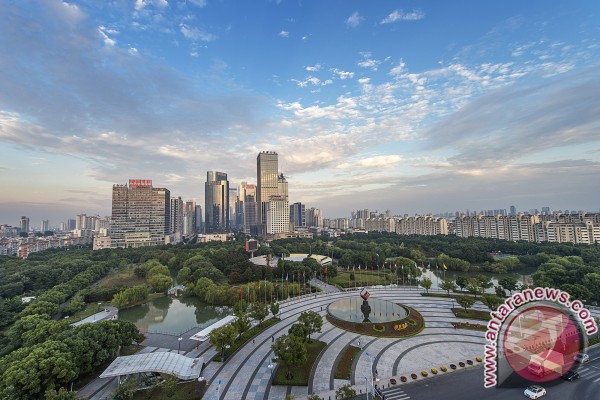 (courtesy of SIP)
The city is home to at least 14 national level economic development zones, such as the Suzhou Industrial Park and Taicang Port Economic and Technology Development Zone.

The Taicang Port in the city is the largest river port at the estuary of the Yangtze River. The port is nationally recognized as an artery port for container transportation. It has caters to the largest number of non-stop vessels traveling along the Yangtze River.

The Deputy Director of Administrative Committee of Taicang Port Economic and Technological Development Zone, Zou Jiahong, said the Belt and Road initiative offers great opportunity for cooperation and investment between China and ASEAN.

"The zone is located near the ocean and it will be great to have more cooperation with the Southeast Asian countries in the future," Zou noted.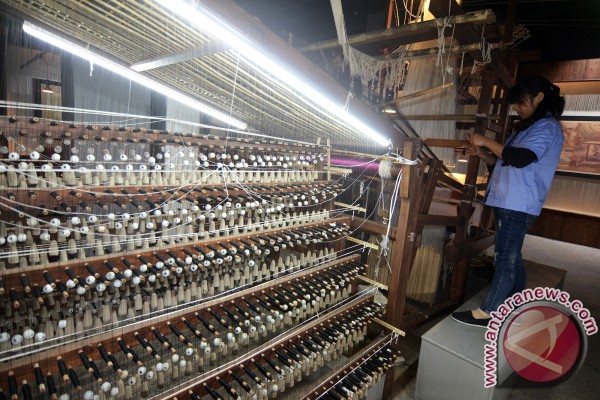 ANTARA News/Aditya E.S. Wicaksono



Suzhous designation as the Chinese capital of silk is another attraction as it is home to an international professional textile market. It also has a fashion silk exhibition and trade center called the Oriental Textile City, opened recently in Shengze Town.
The textile city is expected to become a trade platform, thanks to exhibitions and fairs. It will boost trade and cooperation between the producers and ASEAN countries in the silk and textile sector.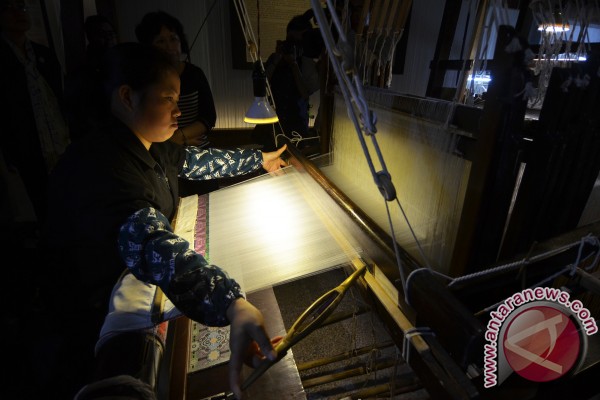 ANTARA News/Aditya E.S. Wicaksono



Closer Ties with ASEAN

Meanwhile, in the neighboring megacity of Wuxi, its Deputy Mayor Wang Jinjiang termed the Belt and Road initiative as a way to find an opening to China.

"We welcome our ASEAN friends to participate in this journey. China will be ready to share our experience and success stories," Wang observed.

Wuxi covers a total area of 4,627 square kilometres and has a strong industrial base.

The city of 6.5 million people is also home to around 200,000 registered industrial and commercial enterprises.

Around 100 large listed companies have invested in Wuxis economic, cultural and social construction.

Wuxi has close connections to ASEAN countries, Wang reminded.

The volume of trade between Wuxi and ASEAN countries in 2015 was US$8.6 billion, contributing 12 percent of the total volume of trade of the megacity.

Wuxi has also invested US$1.1 billion in 160 projects in Southeast Asian countries last year.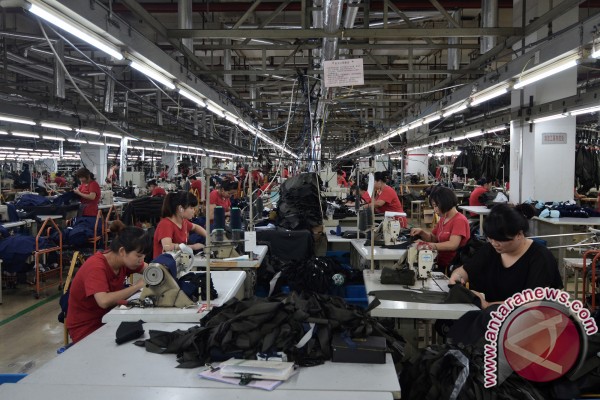 ANTARA News/Aditya E.S. Wicaksono

The Hodo Group, for example, is among the key enterprises in Jiangsu Province. Headquartered in Wuxi, it has taken part in the investment and construction of Sihanoukville Special Economic Zone (SSEZ) in Cambodia.

The special economic zone, created in cooperated by both China and Cambodia, has become a settlement of more than 100 global enterprises. It provides jobs to around 13,000 local people of Cambodia.

Chinese enterprises looking to expand their market, are exploring overseas avenues for investment.

"ASEAN countries have a large potential for development and are blessed with plenty of human and energy resources," Wang commented.

Still, giant industrial and commercial bases do not mean that it will be all factories, shopping malls, boulevards or skyscrapers. There is always room for countryside and scenic spots.

Blessed with mountains and natural scenery, Jiangsu, in fact, has over 2,500 years of history, and boats of abundant relics. It has sites of historical interest such as the city canals, pagodas, stone bridges, classical gardens and ancient water towns.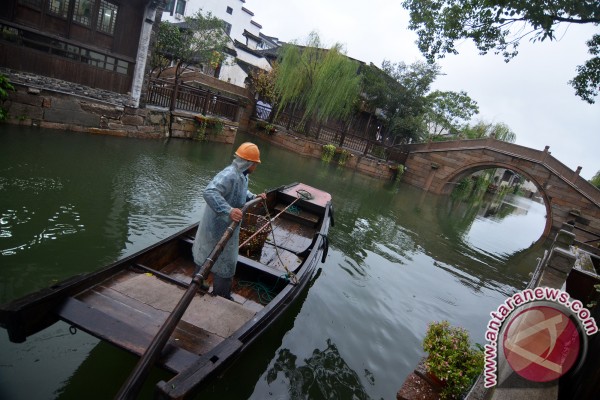 ANTARA News/Aditya E.S. Wicaksono


Dangkou, an ancient water town, is a prime national scenic spot located in the southeast of Wuxi. The local administration has restored the town and is focusing on protecting historical and cultural sites.

Houses which still retain old Chinese architecture with white walls and black tiles punctuate the canal banks, dotted with arch bridges, in the ancient water town of Dangkou.

Boatmen are often seen traveling through the canals and passing under the bridges, a picturesque Venice style view but in the Oriental world. It attracts many tourists to the region.

With more than 2,000 international flights per week between China and ASEAN countries, China is aiming to attract more visitors. In 2015, the country had welcomed more than 23 million visitors from ASEAN countries.


Center of Culture and Education

Nanjing, the capital city, lies 190 km to the west of Wuxi and the Chinese bullet train has shortened the long distance as it took the ASEAN journalists from Wuxi to Nanjing in less than an hour.

"This train is as comfortable as the Japanese train," claimed Imchai Porntavan as the delegation cruised at 300 km per hour to Nanjing.

As the capital of Jiangsu Province, Nanjing has a prominent place in Chinese history and culture since it was the capital of various Chinese dynasties and kingdoms.

The 6,600 square kilometer municipality also has long been a major center of culture, research and education in southern China, attracting students from Southeast Asian countries. Among them was Indah Rastika Sari from Indonesia.

Indah, who came from Aceh Province, is now in her second year, studying communication and journalism in Nanjing Normal University.

"It is an opportunity for me to know the culture of China. And learning the language (Mandarin) is an added advantage of studying in China," Indah said.

Secretary General of ASEAN-China Centre Yang Xiuping, in a general lecture in Nanjing Normal University, underlined that education exchange has become an integral part of China-ASEAN cooperation.

"Overseas students are a bridge and the future of the relationship between ASEAN and China," Yang said.

In 2015, China witnessed a record of 190,000 students as part of the exchange of students between China and ASEAN countries.

The Government of China so far established at least 31 Confucius institutes in ASEAN countries as part of an educational effort to promote Chinese language and culture, and facilitate cultural exchange in the Southeast Asian countries as well as four Chinese Cultural Centers in Thailand, Singapore, Laos and Cambodia.

Yang revealed that in the 25 years of China-ASEAN dialogue relations, the bilateral trade volume between the two regions increased from US$7.96 billion in 1991 to US$472 billion in 2015.

"With the initiatives of both sides, namely ASEANs Connectivity and the Chinas Belt and Road Initiative, we are confident that China and ASEAN will tap the huge potential that these new trends in development offer," Yang emphasized.