Jakarta (ANTARA) - Economy integration among the poor and lower-to-middle income countries may reduce the world's learning poverty rate by half in 2030, newly-appointed World Bank managing director, Mari Elka Pangestu, said, referring to the agency's ambitious target announced last year.
"Most of our focus was on countries in Africa and our mission was to push economic growth in the region. I've learned that this issue is quite extensive and if I may suggest, economic integration may work (to cut the learning poverty rate) because, from the lesson learned in our regions (including Asia and Southeast Asia), economic integration relatively works," Pangestu said during a special interview conducted by ANTARA in Jakarta, Tuesday.
While defining learning poverty, the World Bank expounded that it is a situation where most 10-year-old children are not able to read and understand a simple story. The learning crisis, the World Bank further explained, will undermine sustainable growth and poverty reduction because human capital is the crucial component of wealth.
In 2019, the World Bank adopted a Learning Poverty Target, aimed at reducing the global rate of learning poverty by at least 50 percent by 2030, while the existing figure is now estimated at 53 percent in low-and-middle-income countries and 80 percent in poor countries.
Dozens of countries in the Sub-Sahara Africa region are undergoing a constant battle to reduce the learning poverty rate, including Benin, Botswana, Burkina Faso, Burundi, Cameroon, Chad, Comoros, Republic Congo, Republic Democratic Congo, Ethiopia, Gabon, Madagascar, Mali, Niger, Senegal, Togo, and Uganda, the World Bank noted on its official website.
"Most countries in Africa are aware that market integration in the region may push economic growth (which corresponds to the reduction of the learning poverty rate). However, not all experiences from other markets are applicable to the situation in Africa. We must put other issues into context," she added.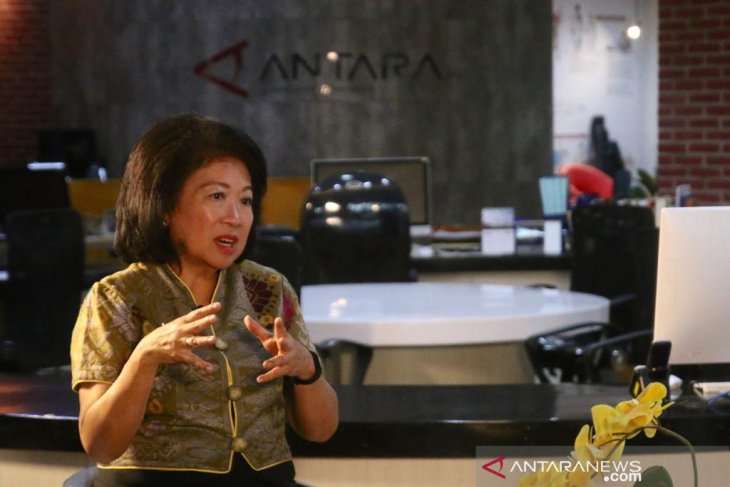 Pangestu, Indonesia's former trade minister, said the World Bank reiterates its commitment to push an inclusive economy at the global level, while providing multiple solutions to cut the world's poverty rate.
"We have to ensure that our policy is equal and inclusive to all member states," she noted.
On January 9 this year, World Bank Group President, David Malpass, announced the appointment of Pangestu as the agency's managing director, development policy and partnerships.
"In her new role, Pangestu will provide leadership to and oversee the work program of the World Bank's Global Practice Groups. In addition, she will also oversee the research and data group of the World Bank (DEC) and the External and Corporate Relations function,"
the World Bank said in a statement
.
Pangestu, the second Indonesian woman ever to be appointed as the World Bank's managing director, will effectively assume office as of March 1, 2020.
Related news: WB points to learning poverty afflicting one-third Indonesian children
EDITED BY INE