The state visit of King Willem-Alexander and Queen Máxima of the Netherlands to Indonesia from March 9 to 13 is a remarkable moment for the two nations to strengthen their cooperation in various fields, including defense sector.
During the royal couple's visit, according to the Dutch Embassy in Jakarta, some 180 representatives of 130 Dutch companies and knowledge institutions will join a parallel economic mission.
The mission will offer opportunities for the Dutch and Indonesian companies and institutions to exchange knowledge and expertise in finding smart and innovative solutions together.
This article attempts to explore issues related to the Indonesian Navy's intention to procure new warships.
The visit of Defense Minister Prabowo Subianto to France early this year has generated a lot of buzz in the military news.
A report by French newspaper La Tribune, for instance, stated that Indonesia was interested in buying 48 Rafale fighter jets, four Scorpene class submarines, and two Gowind 2500 ton corvettes from French defense industry.
The report was widely circulated by online news media outlets, including notable naval news website Navy Recognition. While Subianto subsequently played down the report by stating it was more of a wish from the French side (Jakarta Post, 2020), it is still interesting to see whether such purchase in particular regarding the two Gowind 2500 class corvettes makes sense for Indonesia.
Displacing at 2500 tons and 102 meters in length, the Gowind 2500 will be classified as frigates by the Indonesian navy (TNI AL). In terms of size and capability, it is very similar to the two Sigma PKR 10514 frigates that the Indonesian navy currently operates.
If Indonesia's interest in procuring these two ships is true, it will not make any sense in terms of commonality, maintenance and logistics. Operating ships of two different classes from two different producers will pose maintenance and logistics problems.
Operating the French designed Gowind 2500 will force both TNI AL as the user and PT PAL as possible industry partner to spend time and resources to learn and adapt in building and maintaining such ships. While those hurdles might be warranted if the new classes of ships bring new capabilities into the table, the fact is that the Gowind 2500 does not offer much new capabilities compared to the Dutch designed Sigma PKR 10514 that TNI AL has already operated.
One way to reduce differences and logistical burdens if Indonesia goes through with buying the Gowind 2500 corvettes is by installing the same subsystems that is currently used in the Sigma PKR 10514 frigates. Like most modern naval ship designs, the ship's subsystems such as weapons, sensors and combat management systems are customizable according the user's needs. Ships of different classes constructed by different countries can carry the same weapon systems and sensors.
In this case, installing the same radar, sonar and weapons in the Gowind 2500 corvettes as the current Sigma PKR 10514 will reduce commonality problems. Of course, if improving commonality is the goal here, then one might wonder why Indonesia needs to buy a different class of ships from a different country in the first place. Why not just go through with ordering more Sigma PKR 10514 frigates?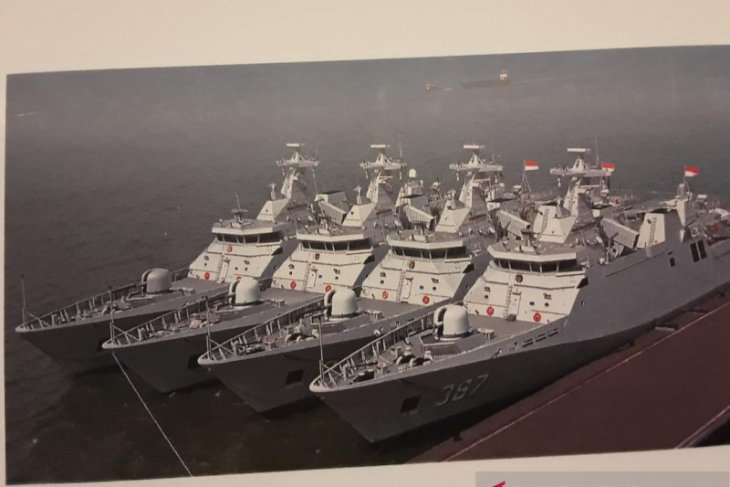 The biggest advantage of the Sigma PKR 1014 frigates has against Gowind 2500 corvettes is experience. Indonesia has had a long experience operating the Dutch built Sigma class ships. From the four Diponegoro class corvettes operated since 2007, to the two Sigma PKR 10514 frigates jointly built by Damen Schelde of Netherlands and PT PAL Indonesia, both TNI AL and also PT PAL have been familiarized with operating, maintaining and also building this class of ships.
Aside from that, the industrial relations between PT PAL and Damen Schelde Naval Shipbuilding have already been established. The recent Sigma PKR 10514 building program has seen a close coordination between PT PAL and Damen Schelde where, according to PT PAL's official website, up to 75 personnel of this state-owned shipbuilder underwent a training at Damen shipyard in the Netherlands as part of a Transfer of Technology program. In contrast the builder of Gowind 2500, Naval Group, has not had the same extent of experience and engagement in Indonesia.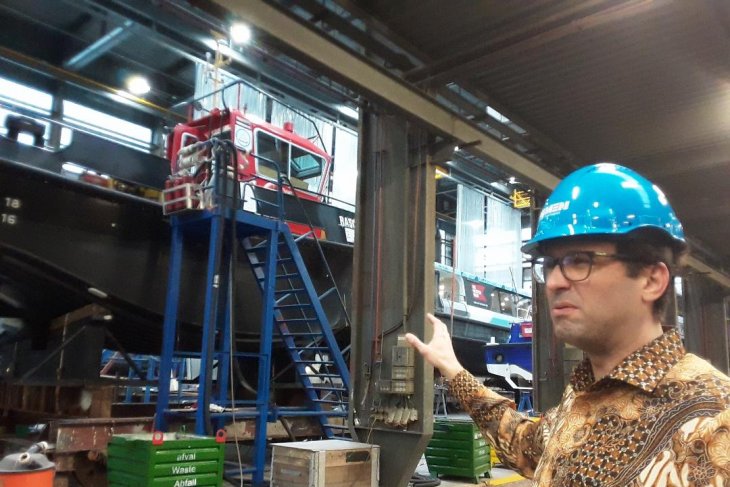 Looking at the current trend in naval development in the world, it is evident that the need to improve commonality is gaining importance. Indonesia's closest neighbor Malaysia is currently undergoing a naval transformation program called "15 to 5". It calls for a reduction of the classes of ships operated by the Royal Malaysian Navy from the current 15 classes into just 5 in the future. Singapore has also strive to reduce the classes of ships operated in their navy by commissioning larger multirole platforms that combines the missions and capabilities of previous smaller dedicated ships.
Looking at this, it is clear that the allure of a more streamlined training, logistics and maintenance afforded by operating smaller classes of ships is not missed by our neighbors. This is why Indonesia should also strive to reduce the number of ship classes operated by TNI AL.
Instead of introducing a new class of ships such as the Gowind 2500 that offers little new capabilities, Indonesia should instead focus on building the Sigma PKR 10514 frigates that it has already operated two units.
*Rahmad Nasution is an ANTARA journalist
* M.Teguh Ariffaiz Nasution is a graduate of the University of Indonesia's international relations department.
*The views and opinions expressed on this page are those of the authors and do not necessarily reflect the official policy or position of ANTARA News Agency
Related news: Navy dispatches warships to search crashed Lion Air

Related news: PAL asks for government support to export warships to Africa