Jakarta (ANTARA) - Japanese boy band Arashi shared its impressions of Indonesia with fans during its first stop in Jakarta on Sunday, including drawing comparisons between the weather in both nations and the zoo.
The boy band, formed in 1999, had a huge fan base in Indonesia. However, it took at least two decades for Arashi to finally meet and greet its fans in Jakarta as part of the boy band's JET STORM 20th anniversary tour spanning four cities in Asia on November 10-11, 2019.
At a press conference in Jakarta on Sunday, Arashi's lead vocalist Satoshi Ohno admitted to being surprised by the difference in weather conditions in Japan's capital city of Tokyo and Indonesia's Jakarta. According to Ohno, the difference was "extreme."
"In Japan, the weather was cold, but here, in Jakarta, it was hot and dry," Ohno stated in Japanese language during the meet and greet session.
Ohno recalled that on arriving in Jakarta on Sunday (Nov 10), he and four other members were perspiring profusely. A wave of laughter broke out in response to his statements that surprised the band members even further since the translators had yet to deliver Ohno's stories to the fans.
"I just realized our fans here understand Japanese (language)," Ohno stated.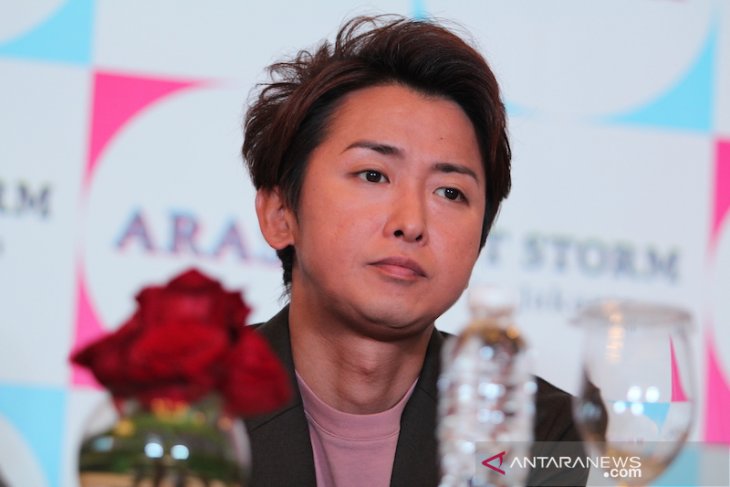 Apart from Ohno, another member, Masaki Aiba also spoke out about his memories of Indonesia to the fans, affirming that he had once visited the Gembira Loka Zoo in Yogyakarta Province for some Japanese television programs.
"I am glad here. As an Arashi member, it is my first time visiting Jakarta. However, I also came to Indonesia once," Aiba remarked at a press conference attended not only by the press but also by 50 fans selected from across the country.
Aiba recollected his visit in 2007 when he had visited the Gembira Loka Zoo to take on challenges of petting exotic animals, such as Indonesia's Komodo dragon (Varanus komodoensis) as well as feeding the elephants and turtles and also "going on a date" with Orangutans.
Following the meet and greet session, Arashi also made an announcement of its digital appearances on several social media platforms, including Twitter, Facebook, and TikTok. The Japanese boy band also promoted its single "Turned Up" that for the first time ever was released on a digital platform this month. Since its debuted in 1999 until last year, Arashi had only released physical albums available for purchase at music stores.
Arashi affirmed that its digital appearances aimed at bringing the boy band members closer to the fans, as they plan a hiatus at the end of next year.
After Jakarta, the boy band was scheduled to visit Singapore, Bangkok, and Taipei.
Related news: Arashi's first stop in Jakarta after two decades enthralls fans