If you're expecting the capital of the world's largest Muslim country to be a sober city with little in the way of drinking culture, think again. Bars are spread throughout the city. You'll find rooftop lounge bars, pubs serving excellent meals and clubs partying through the night. And cafe culture has really taken off in the last few years. - Lonely Planet


The world's largest travel guide Lonely Planet might well have made a correct statement on Jakarta's nightlife.
It is the capital city of a Muslim-majority country but it is home to more than 500 bars and pubs where a large number of establishments are mainly spotted in the districts of Central Jakarta, West Jakarta, and South Jakarta.
The contradiction may raise the eyebrows of some people, but according to some historical facts, the city's drinking establishments had existed back to the past before the Colonial Dutch invasion to the country. In other words, nightlife was always a part of Jakarta's charms and lives.
Today, South Jakarta, the capital city's edgiest district where its bar culture was shaped by its young people or South-side Youth (anak Jaksel), has stood out among other regions to create "far-from-mainstream" drinking establishments in the city. ANTARA has chosen some of them as a must-visit spots for those who want to enjoy Jakarta's nightlife.
While most places in West and Central Jakarta districts remain serving regular drinks and entertainments, a handful number of bars and pubs in South Jakarta offer a new wave of nightlife experience for anyone who are down there for a complete chilled out atmosphere, specialty drinks, and a more relaxed ambience to calm tensions after workloads of deadlines.
Unlike other bars where places are spacious, most "new wave" drinking establishments in Jakarta's southern district are only in a size of one to two bedrooms apartments. Apart from the small size, the bars also adapted a sort-of-speakeasy style which reflected in their vague bright LED signboards, perfectly-sealed doors, stairs, and half-hidden location.
However, as an old proverb goes, "Gems are meant to be treasured" and these speakeasy bars are places which might be new in the district but they are far from being underrated:
Slits
Bright-yellow painted stairs and the pink LED signboard might be the only means to find the enclosed pub Slits which is tucked in the back of Pelaspas Dharmawangsa compound in South Jakarta district. Once inside, Slits offers an ambience of underground Japan's Izakaya where intimate talks, slow curated tunes, and specialty drinks were the place's main attractions.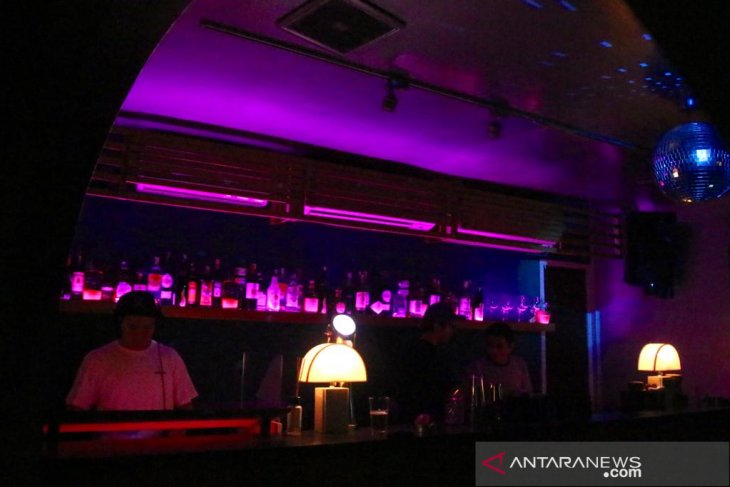 After working long hours and dealing with severe traffic jams, try to fix the mood with the most-ordered Senorita, a mix of Bourbon, lemon juice, ginger ale, and dill. The mixture creates a perfect balance of sour and bittersweet tastes with a hint of aromatic herb, and it may be an elevated version of Japan's whiskey-based Highball.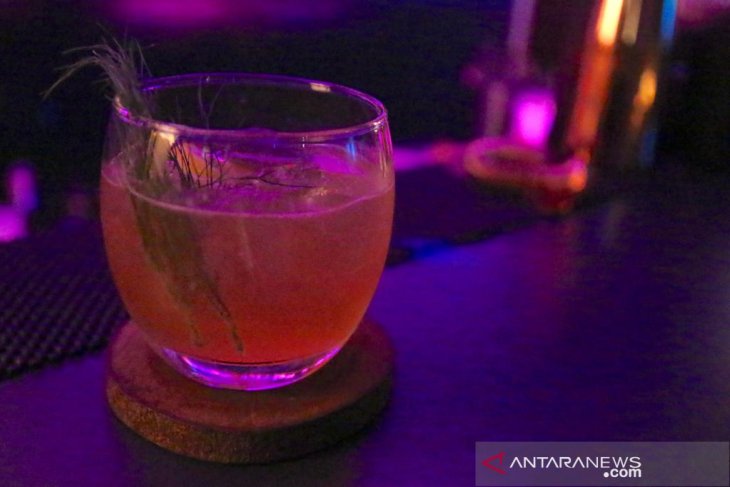 Apart from Senorita, Ume Says is the bar's other twist. Ume Says is made by mixing Japan's plum liquor with club soda and dill. Before taking a sip, try to stir the dill as it gives an extra taste of herb over the sweet plum liquor.
The bar has only two prices for its specialty drinks, Rp88 thousand for cocktails served in a short glass and Rp110 thousand for a tall glass.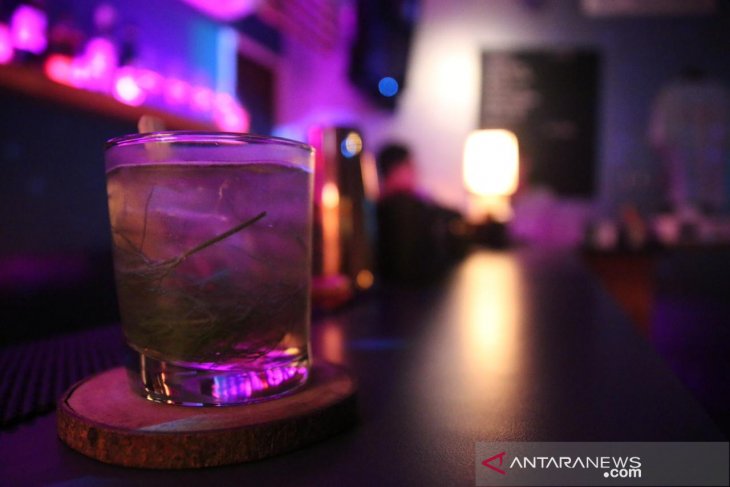 As a casual pub, any kind of clothing can be worn by the customers. Anyone is welcome to step in as there is a no-reservation and no minimum charge policy at Slits. However, the bar closes every Monday and opens Tuesday to Thursday from 5:00 p.m. to 12:00 a.m., Friday to Saturday on 5:00 p.m. to 1:00 a.m., and Sunday at 3:00 p.m. to 10.00 p.m.
Ding Dong Disco
In South Jakarta's touristy Kemang, Ding Dong Disco aims to invite all science-fiction enthusiast to sip the bar's signature 3000: A Space Oddysea, a Gin-based cocktail mixed with melon liquor, pineapple juice, simple syrup, and garnished with mint and lime. At the first sip, the sweetness fills the palate, but there is a hint of freshness from mint and lime which may be suitable as you end the day.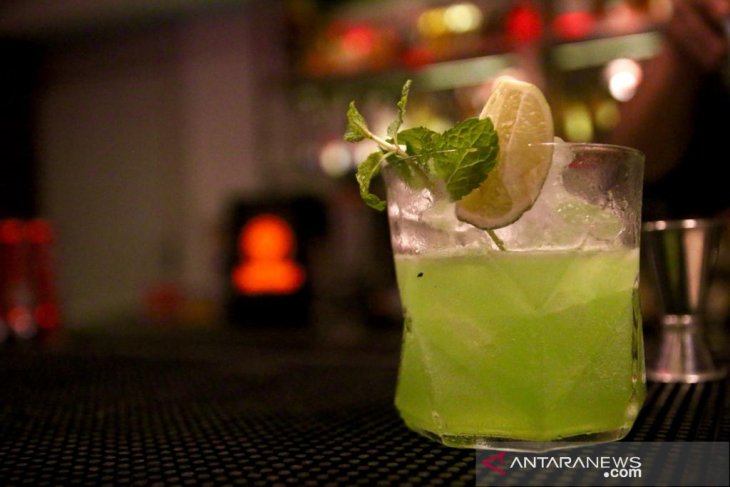 Apart of the bar's signature drink, Ding Dong Disco's sci-fi ambience also appears from its red-illuminated stairs, retro-futuristic interiors of sci-fi movie posters, rounded corner windows, a liquor claw machine that all are set up with strong influences from Stanley Kubrick's 2001: A Space Odyssey movie.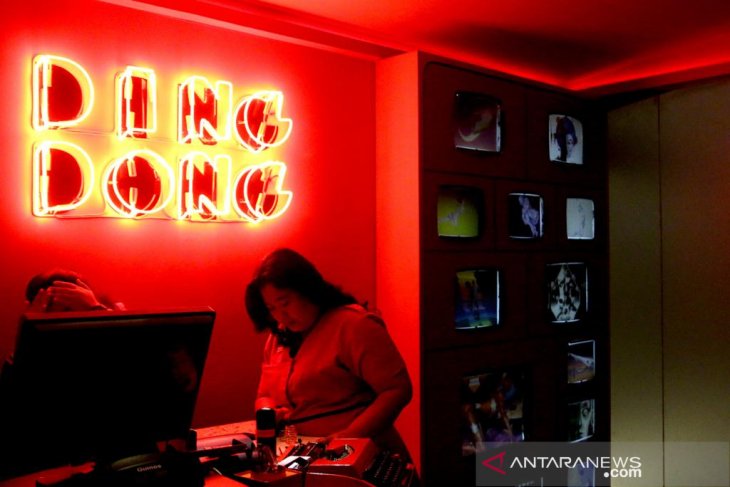 The bar has a music program that is renewed every day.
Bar Gina
Inspired by women-exclusive bar abroad, Bar Gina takes the pride of being the Jakarta's first feminist bar where all individuals are free to express their sexuality with a wide range selection of signature drinks and karaoke session. At Bar Gina, walls are designed with messages of women movement and some portraits of female icons, from Oprah Winfrey to Queen Elizabeth and Lisa Simpson. Despite its all-women touch, Bar Gina welcomes all type of individuals as it takes pride to serve people without judgment despite their sex, race, and gender.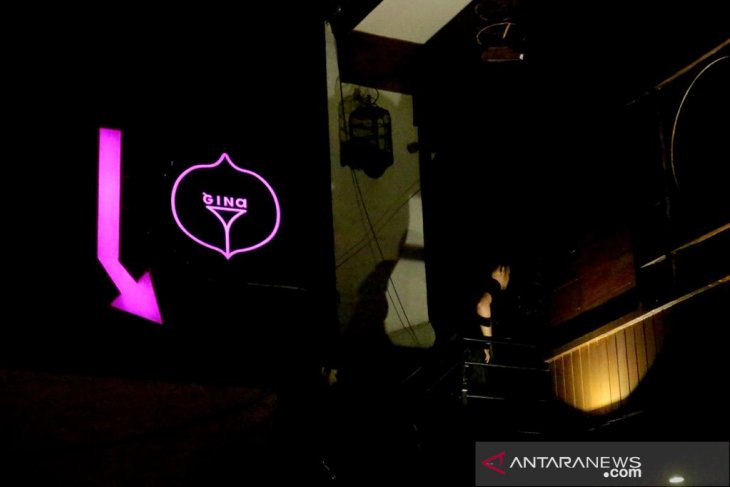 While singing your heart out next to the DJ booth, try to sip one of the bar's most-ordered Konnichiwa Bitches, an infused gin that will serve as a nice surprise to end the day or their two signatures, Bangkok Dangerous and Between Moods. The Bangkok Dangerous is a thai-tea infused dark rum drink which they refer as an adult thai milk tea, while Between Moods is a pandan-infused rum drink with ginger juice and calamansi.
Before 11 p.m, a live music performances are held from Wednesday to Saturday and everyone is free to request any song. There is also a karaoke space for those who want to show off or just to fix the mood.
Related news: ANTARA guide to mangrove resort in North Jakarta

Related news: Bouncy, icy, sweaty: Guide to Jakarta's amusement spots

Related news: Tranquility in the hustle and bustle of Jakarta

Related News: Enthralling cultural experiences in vibrant Jakarta that never sleeps