Horror, as a film genre, has existed for over a century, and such movies seek to elicit fear for entertainment purposes.
People like watching horror movies simply due to the entertainment value. It acts as a means to fend off boredom.
According to an article from Inland Norway University of Applied Sciences, personality tests reveal that those who got bored easily often scored higher than others on a trait called "sensation seeking". Several studies indicate that those, who score high with regard to this trait, show an increased liking of horror films.
While some people jump off mountains with parachutes or go to amusement parks to enjoy roller coaster rides, horror movie enthusiasts watch movies.
Here are 10 Asian horror movies -- from Thailand, South Korea, Japan, and Indonesia -- that will get your adrenaline rushing.
1. Ladda Land
Ladda Land is a 2011 Thai horror movie directed and co-written by Sophon Sakdaphisit. The movie won six awards at the Thailand National Film Association Awards. It also had its international premiere at the 17th Busan International Film Festival.
Synopsis: The movie is based on a story of a family that moves into a new house in Laddaland -- an upmarket housing estate located in Chiang Mai -- where they gradually begin to encounter paranormal events.
2. Take Me Home
Take Me Home is a 2016 Thai horror movie directed by Kongkiat Khomsiri. The movie, of duration one hour and 34 minutes, stars Mario Maurer.
Synopsis: After losing his memory in an accident, Tan struggles to find his identity. Eventually, he finds something that led him back to his home sweet home. The more he knows them, the more he learns to fear the secrets of his so-called family.
3. The promise
The Promise, also known as "Phuean Thi Raluek", is a 2017 Thai horror film directed by Sophon Sakdaphisit. It was shot in Bangkok's famously unfinished Sathorn Unique Tower.
Synopsis: The story revolves around two teenage friends, Ib and Boum, who decide to commit suicide together at the building as their families face financial ruin. However, Boum becomes scared and reneges on the promise. Two decades later, when she re-visits the building with her daughter, the result of Boum's past actions returns to haunt them.
4. Gonjiam: Haunted Asylum
Gonjiam: Haunted Asylum is a 2018 South Korean found footage horror movie directed by Jung Bum-shik.
Synopsis: The crew of a horror web series travels to an abandoned asylum for a live broadcast. It soon encounters much more than expected, as it moves deeper inside the nightmarish old building.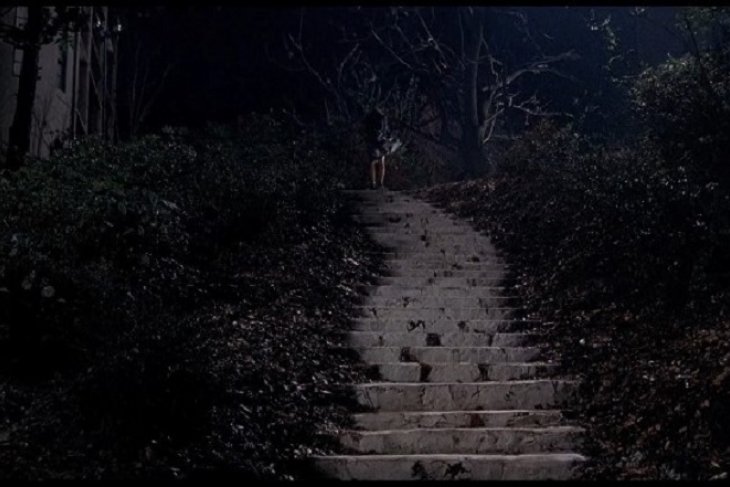 5. Wishing Stairs
Wishing Stairs is a 2003 South Korean horror movie. It is the third installment of the Whispering Corridors film series set in girls' high schools.
Synopsis: Jin-seong is a boarding school student and an aspiring ballerina, who desperately yearns to get into a world-renowned arts academy. To boost her chances, she takes advantage of a local school legend: If a student walks up the dormitory staircase and counts all 28 steps, a 29th step will appear and a spirit will grant her a wish. When her friend suffers a horrible accident, Jin-seong realizes too late that she doesn't have control over how her wishes get fulfilled.
6. Killer Toon
Killer Toon is a 2013 South Korean satirical psychological horror movie directed by Kim Yong-gyun, and starring Lee Si-young and Um Ki-joon.
Synopsis: A web comic artist becomes the primary suspect in two deaths when her drawings depict the crime scenes down to the last detail.
7. Ju-On: The Curse
Ju-on: The Curse is a 2000 Japanese supernatural horror movie and the first installment in the Ju-on franchise, following two short movies. The film is told in non-chronological order through six segments, each titled after a character central to each segment.
Synopsis: In a jealous rage, a man kills his wife and son in their home, and everyone who visits falls prey to a terrible curse.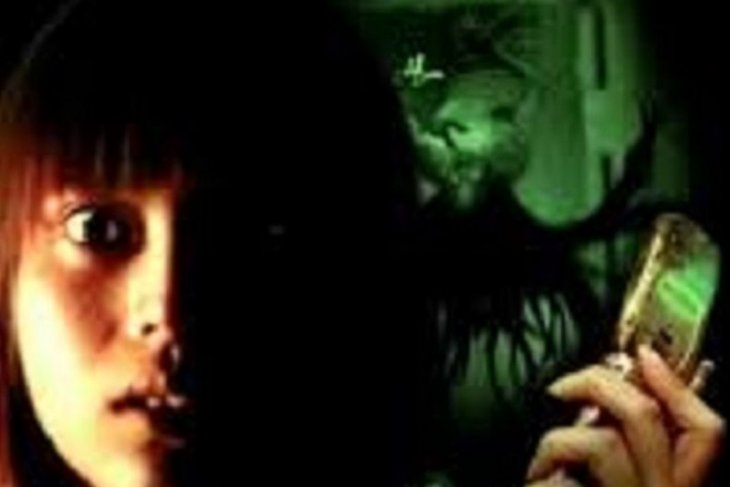 8. One Missed Call
One Missed Call is directed by Takashi Miike and written by Minako Daira. The film is based on the novel Chakushin Ari by Yasushi Akimoto.
Synopsis: Several people receive strange voice messages in their own voices but from a future date. It contains the exact time and date of their death and sounds of themselves reacting to their own violent deaths.
9. Danur: I Can See Ghosts
Danur: I Can See Ghosts is a 2017 Indonesian horror movie directed by Awi Suryadi. The film story is adapted from a novel written by Risa Saraswati on friendship between ghosts and humans.
Synopsis: Eight-year-old Risa is left alone by her busy parents and makes friends with three ghosts, until things begin to change.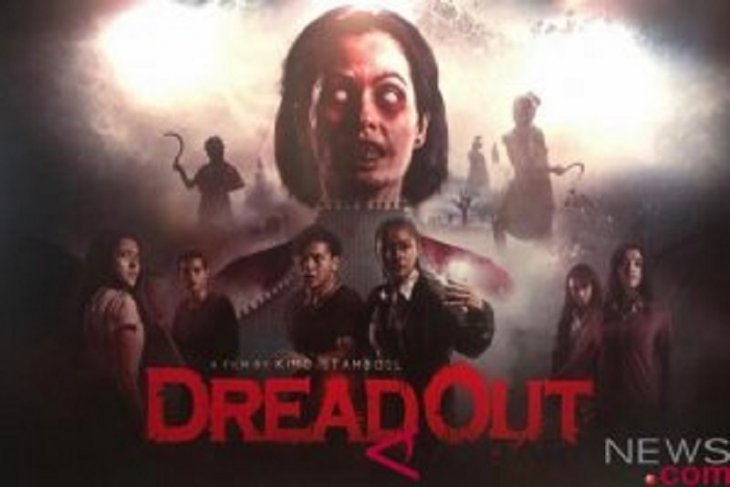 10. DreadOut
​​​​​​​DreadOut is a 2019 Indonesian horror film adapted from a video game bearing the same title.
Synopsis: Out of envy and aspirations of gaining greater popularity through social media, a group of high school students visit a haunted apartment to record activities. Unintentionally, they open a mysterious portal and awaken the devil that drags them into hell.
You too can now enjoy watching these horror movies to give you some goosebumps! (INE)
Related news: Valuable life lessons gleaned from animated movies
Related news: Exploring the taste of Asian drama movies
Related news: Looking thru beautifully brutal Asian action movies