Some people are fascinated by medical dramas because they are keen on observing how our bodies function, or malfunction. They are drawn to medical shows as they allow them to explore the "mystery" that is their own body by watching others experience illness. Besides, viewers find medical dramas exciting since they involve ordinary people that they can relate to directly.
Medical science is indeed a rich source of stories and intrigue. The popularity of shows based on medical themes suggests that viewers are keen to learn how people deal with pain and discomfort, and face problems that they may face at some point in their lives.
In a medical drama, events usually center on a hospital, ambulance staff, or medical environment. But, most current medical series go beyond the characters' jobs and portray some aspects of their personal lives.
Although there is no research to confirm whether these dramas improve our understanding of medical matters or change our perceptions of health issues, if we only watch them for entertainment, they certainly would do no harm.
Here are ANTARA's pick of Top 10 gripping medical dramas for viewers to binge-watch.
1. The Good Doctor
The Good Doctor
is an American medical drama based on the 2013 award-winning South Korean series of the same name. Actor Daniel Dae Kim first noticed the series and bought the rights for his production company.
Synopsis: The series follows Shaun Murphy, a young autistic surgeon with savant syndrome, from the mid-size city of Casper, Wyoming, where he faced a troubled childhood, to San Jose, California, where he finds work at the prestigious San Jose St. Bonaventure Hospital.
2. The Resident
The Resident
is an American medical drama series that premiered on January 21, 2018, on the Fox Broadcasting Company. The show has run for 3 seasons, with 57 episodes in total.
Synopsis: A group of young doctors face the realities of modern-day medicine and issues as they learn the ropes with the help of a seasoned senior resident.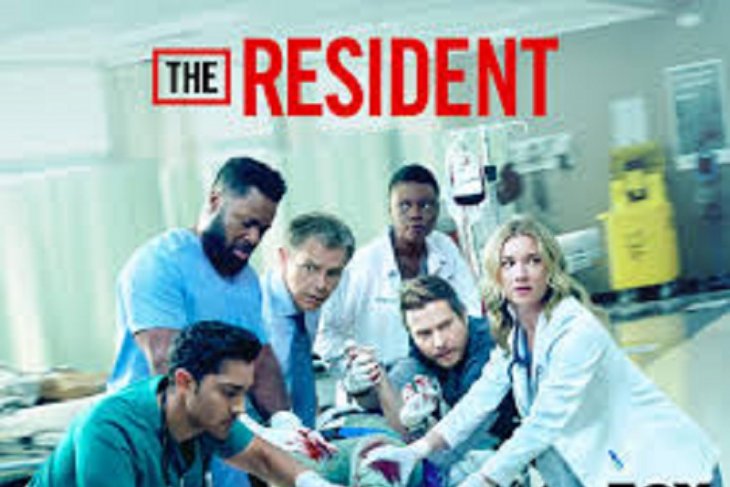 3. Grey's Anatomy
Grey's Anatomy
is an American medical drama that premiered on March 27, 2005, on the American Broadcasting Company (ABC). The title alludes to
Gray's Anatomy
, a classic human anatomy textbook, first published in 1858 and written by Henry Gray.
Synopsis: Surgical interns and their supervisors embark on a medical journey where they become a part of heart-wrenching stories and make life-changing decisions in order to become the finest doctors.
4. House
House
is an American television medical drama that originally ran on the Fox network from November 16, 2004, to May 21, 2012. The show featured 8 seasons, with a total of 177 episodes.
Synopsis: Dr. Gregory House (Hugh Laurie), an unconventional, ingenious, and unsociable physician, who breaks hospital rules, clashes with fellow doctors and assistants as he forms controversial theories about his patients' illnesses.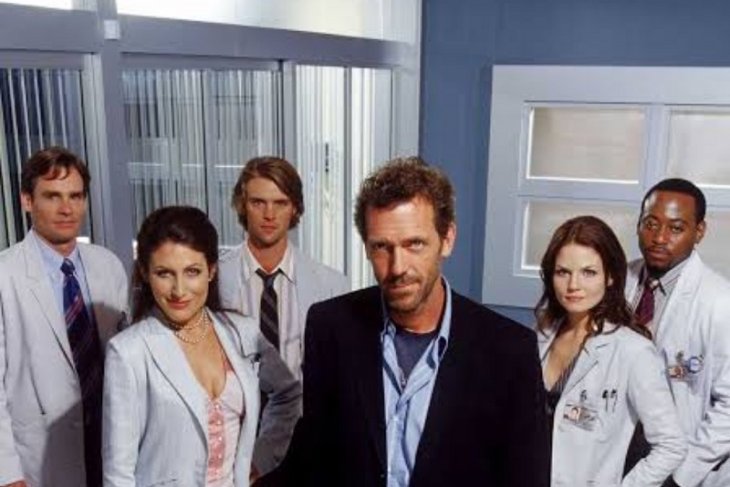 5. New Amsterdam
New Amsterdam
is an American medical drama television series based on the book
Twelve Patients: Life and Death at Bellevue Hospital
by Eric Manheimer. The show has run for 2 seasons, with 40 episodes in total.
Synopsis: The show follows Dr. Max Goodwin's journey as the medical director of one of the United States' oldest public hospital. He is aiming to reform the neglected facility by tearing up its bureaucracy in order to provide exceptional care to patients.
6. Doctors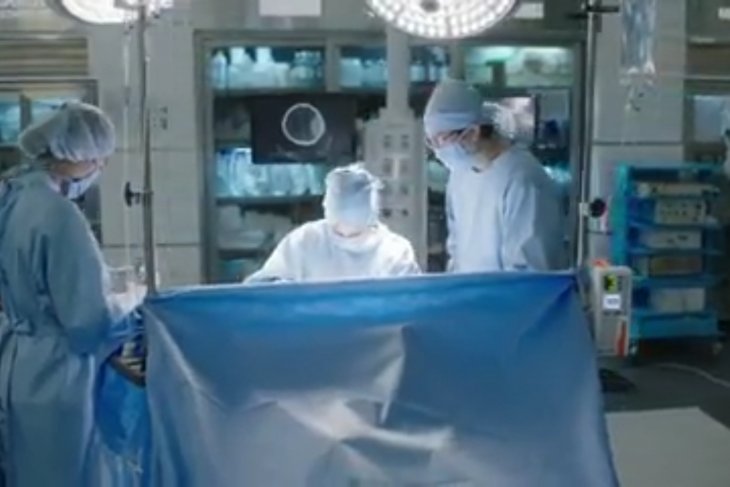 Doctors
is a 2016 South Korean medical drama starring Kim Rae-won and Park Shin-hye. The series is divided into 20 episodes. Park's portrayal of a troubled-teenager-turned-charismatic-doctor was very popular among audiences.
Synopsis: Yoo Hye-jung has closed her heart to people due to childhood scars. However, she changes after meeting her mentor Hong Ji-hong, who plays a key role in her transformation from a "hopeless" delinquent to a compassionate doctor.
7. Doctor John
Doctor John
is a 2019 South Korean television series starring Ji Sung, Lee Se-young, Lee Kyu-hyung, and Hwang Hee. It is based on the Japanese novel
On Hand of God
by Yo Kusakabe. The debate on euthanasia is a recurring theme in the series.
Synopsis: Cha Yo-han is a doctor of anesthesiology. He is arrogant, but a genius. Kang Shi-young is a resident who works with Yo-Han. She is smart, warm, and listens to her patients. When people with a mysterious acute or chronic pain come to the hospital, Yo-han and Shi-young decide to investigate.
8. Heart Surgeons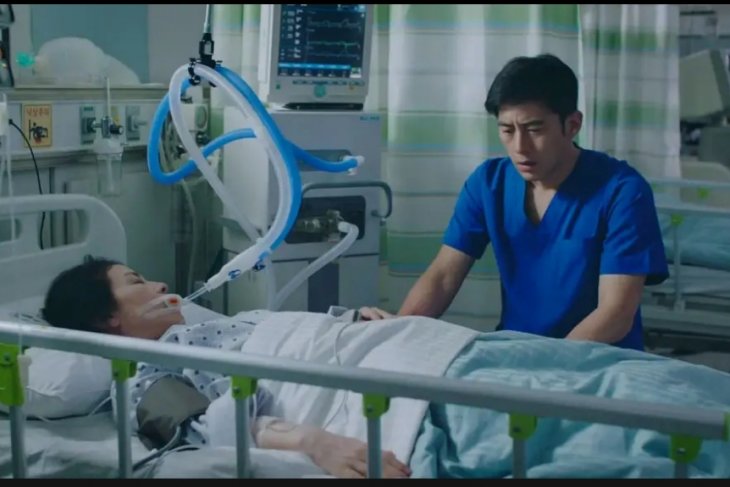 Heart Surgeons
is a 2018 South Korean television series starring Go Soo, Um Ki-joon, and Seo Ji-hye. The series is divided into 32 episodes with a runtime of about 30 minutes each.
Synopsis: Park Tae-Soo works as a fellow in thoracic surgery. His mother needs a heart transplant and he is desperate to save her. A professor of thoracic surgery has complete control over Park Tae-Soo's fate. Meanwhile, a woman, who survived a near-death experience, has decided to become a resident at the hospital.
9. Alive: Dr. Kokoro the Medical Oncologist
This 2020 Japanese medical drama starring Nao Matsushita and Yoshino Kimura puts the spotlight on the world of medical oncology, a branch of medicine that deals with cancer treatment.
Synopsis: Kokoro Onda wants to become a doctor to save people. After graduating medical school, she finds work in a radiology department. When she saves a cancer patient, she decides to pursue oncology. She meets surgeon Kaoru Kajiyama who specializes in gastroenterology. The two women begin to work together and overcome challenges to help patients.
10. Radiation House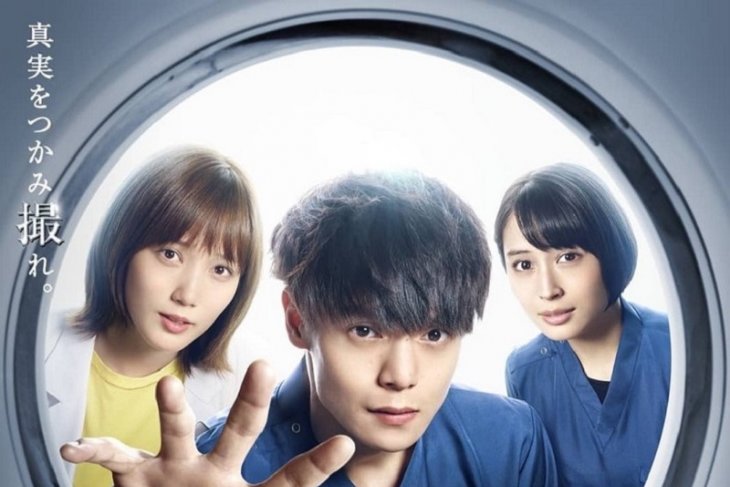 Radiation House
is a 2019 Japanese medical drama based on a manga series by the same name, written by Tomohiro Yokomaku and illustrated by Taishi Mori.
Synopsis: Iori Igarashi is a talented radiographer who believes the "truth" is definitely captured in CT and MRI images. He and radiologist An Amakasu work at a hospital's radiology department, where they determine the causes of patients' illnesses and injuries.
Related news: ANTARA's top 10 songs for standing up against haters and bullies

Related news: ANTARA's Top 10 crime-detective shows to keep audiences entertained

Related news: ANTARA's Top 10 pick of adrenaline-pumping Asian horror movies