Inspiration is coming from a small country, but having huge dreams and people telling you, man, that's not realistic, come on, you can't be on the top of America or the top of the world or whatever we dream of
Bullying and hate speech have become the bane of the world today, causing much pain to scores of people.
Be it school, office, neighborhood, or even church or another religious place, people are encountering bullying everywhere and in any form — from teasing, intimidation, threats, harassment, to physical aggression.
This form of violence sometimes can be really soul-sucking and self-esteem destroying for those who have to deal with it on a daily basis.
Therefore, it is important that those experiencing it face up to their bullies to be able to tell the story, and those witnessing it, speak up for the victims and do the right thing.
Here is a list of songs that may inspires you to stand up against all the bullies, haters, and other mean and jealous people in your life.
1. "Who says" by Selena Gomez and the Scene
This pop song, released in March, 2011, is all about self-confidence and aiming for one's dreams.
In an interview with MTV News, Selena Gomez had said the song was meant to inspire listeners to fight bullies and haters, particular cyberbullies.
"With bullying, with all the negativity that is in high school and dealing with things, you're already trying to figure out who you are; it doesn't help when people are constantly trying to tear you down," Gomez had commented on the lyrics.
2. "Unpretty" by TLC
"Unpretty" was released in August, 1999 by American group TLC. The 4-minute R&B song describes how negativity from someone else can affect one's sense of worth.
This old song delivers a strong message on having a clear understanding of one's self-image despite what people said. Above all, what you think about yourself is what matter the most.
The lyrics — "Why do I look to all these things to keep you happy? Maybe get rid of you, and then I'll get back to me" — continue to be relevant to this day, 20 years later.
3. "I Love Me" by Demi Lovato
American singer Demi Lovato released "I Love Me" on March 6, 2020 as the first single of her upcoming seventh studio album.
"I Love Me" is an upbeat pop and R&B song that talks about struggles with loving ourselves for who we are, most likely inspired by Lovato's own life.
The 3 minutes and 23 seconds song delivers a firm message about loving oneself in spite of criticism, especially barbs received online which can be very destructive.
4. "Hopeful" by Bars & Melody
"Hopeful" is the debut single of British pop duo Bars and Melody, who first performed the song when they auditioned for the eighth series of talent search show Britain's Got Talent in February, 2014.
The song describes a bullying victim's struggle to survive at school through the lyrics: "I'm walking to school with sweat around my collar. I'm just a kid, I don't want no stress ... The names you call me, they hurt real bad."
The song's lyrics, " I am Hopeful for today. Take this music and use it, let it take you away And be hopeful ... He'll make a way. I know it ain't easy but that's okay. Just be hopeful", encourages listeners out there to never give up hope and stand up against bullies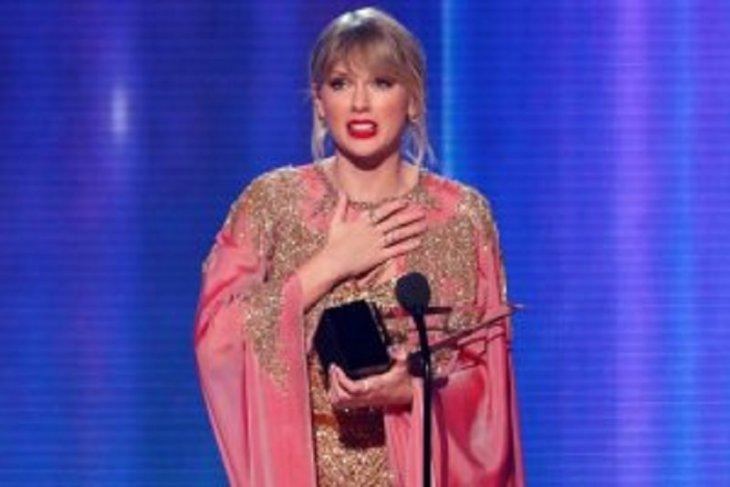 5. "Shake it off" by Taylor Swift
"Shake it off" is an uptempo dance-pop song recorded by American singer-songwriter Taylor Swift in 2013 for her fifth album, 1989. Through the lyrics, she dedicated the song to her detractors.
Speaking about the song in an interview with the Time magazine in 2014, she said: "I've learned a pretty tough lesson that people can say whatever they want about us at any time, and we cannot control that. The only thing we can control is our reaction to that."
The song loudly voiced that one of the best way to deal with the haters is to just, mirroring the tittle, Shake it Off!
6. "Mic Drop" by BTS
Another way to beat back hater who constantly try to drag you down is by soaring high to success. That's what exactly South Korean boy band BTS did.
Through their song, "Mic Drop", BTS featuring with Steve Aoki, takes a dig at BTS' "online haters" through the lyrics: "Did you see my BAG? It's hella trophies and it's hella thick. What you think 'bout that? ... I bet it gets my haters hella sick".
The word "BAG" most likely refers to the
Billboard Music Awards, American Music Awards
, and
Golden Disc Awards
, which are among the many honors the band has won.
7. "Am I wrong" by Nico & Vinz
"Am I Wrong" was released by Norwegian musical duo Nico & Vinz in April, 2013.
During an interview on
Good Morning America
, Nico described what inspired the song: "Inspiration is coming from a small country, but having huge dreams and people telling you, man, that's not realistic, come on, you can't be on the top of America or the top of the world or whatever we dream of."
Through this song the duo has proven the old saying, that dreams do come true for those who believe it.
8. "Fighter" by Christina Aguilera
"Fighter" was recorded by American singer Christina Aguilera for her fourth studio album, Stripped.
The 2002 song describes what it is like to have someone you trust backstab you and then play the victim. But, instead of giving up, she is grateful for the experience that made her a fighter.
In the book
Chicken Soup for the Soul: The Story Behind the Song
, Aguilera revealed her reasons for writing the song. She said she was picked on and felt alienated in school, but the experience only made her "smarter and stronger".
9. "Who's Laughing Now" by Jessie J
"Who's Laughing Now" was released in 2011 by British singer-songwriter Jessie J from her first studio album, Who You Are.
The song refers to people who put down Jessie J and how she managed to ignore them to become a celebrity.
The song's music video shows how Jessie J taking pride in her achievements in the music industry. She definitely had the last laugh at all the doubters.
10. "Bully" by Shinedown
"Bully" is the lead single from American rock band Shinedown's fourth studio album, Amaryllis. Released in 2012, Shinedown's powerful song recounts how it feels to be picked on unfairly.
In an interview with
the Rolling Stone
magazine, Shinedown front man Brent Smith said the song's lyrics do not condone violence, but convey a symbolic message about standing up for oneself.
Now you can enjoy the songs and keep being awesome!
Related news: No more bad vibes with these Asian comedy movies

Related news: Looking thru beautifully brutal Asian action movies

Related news: A coffee adventure amid Jakarta's rain