Japan is one tourist destination that cannot be missed during the holiday season.
Famous for the disciplined lifestyle of its people and neat and clean urban planning, Japan also has some stunning natural panoramas. Some such scenic vistas can be found at Hakuba Village located in Nagano Prefecture.
Through the Japan-Indonesia Exchange for Young Journalists program from February 15–21, 2023, ANTARA got the opportunity to visit Hakuba Village in Japan in the winter season, which lasts from November till February.
Spread over an area of 189.37 square kilometers, 90 percent of Hakuba Village's area is mountainous and covered with forests. The plateau it is perched on reaches a height of 598 meters to 2,932 meters.
Tourists traversing Hakuba's mountainous area, which is blanketed in snow during winter, are treated to scenic views of the landscape surrounded by rows of white mountains that resemble a white horse, which are, in fact, the hallmark of the village. In fact, the village takes its name from them.
"Hakuba comes from the word 'haku,' which means white and 'ba,' which means horse. It means white horse, which can be interpreted as a village covered with white mountains," Secretary General of the Hakuba Tourism Association Goryu Sato Bunsei said on one occasion.
Hakuba Village is located at a distance of about 270.4 kilometers from the heart of Tokyo City. It takes about 4 hours to reach the village via the Kanetsu Toll Road and Chuo Toll Road and 2.5 hours on the Shinkansen super-fast train and bus.
Since the village is surrounded by mountainous areas, its climate is relatively mild.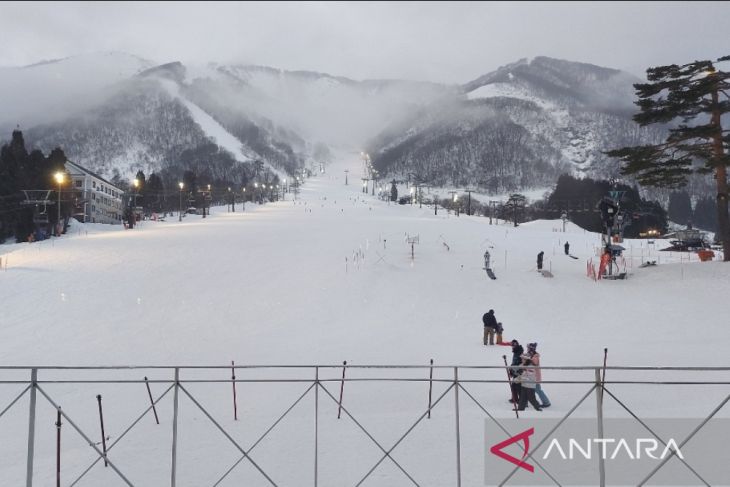 During the summer, the temperature reaches around 30 degrees Celsius, with a fairly dry humidity level.
The village, which was the main venue for the 1998 Winter Olympics, recorded a population of 8,519 in 2022.
Most of the people in the village are working in the tourism industry, while others are engaged in agriculture, such as buckwheat and rice farming.
Because the main industry of the village is tourism, on average, its residents run places to stay, places to eat, and places to ski for tourists.
"This village has more than 500 accommodation places and is the village that ranks first in the number of accommodation facilities based on village and city levels," said Yoshizawa, head of the Hakuba Village Tourism Association, in a presentation.
In one year, the number of tourists visiting the village can reach two million.
Most of the tourists come to Hakuba during the winter because then they can enjoy various winter sports such as skiing, snowshoeing, snowmobiling, and also snowrafting.
Tourists can also enjoy a host of activities in the area during the spring, summer, and autumn.
For instance, they can enjoy tracking tours, playing gondolas, hot air balloons, paragliders, handicraft activities, cooking, and so on.
Rows of mountains
Hakuba has been nicknamed the 'white horse' because the village has a row of mountains that stretch out like a herd of horses.
Hakuba Village itself is located in the eastern foothills of the Hida Mountains.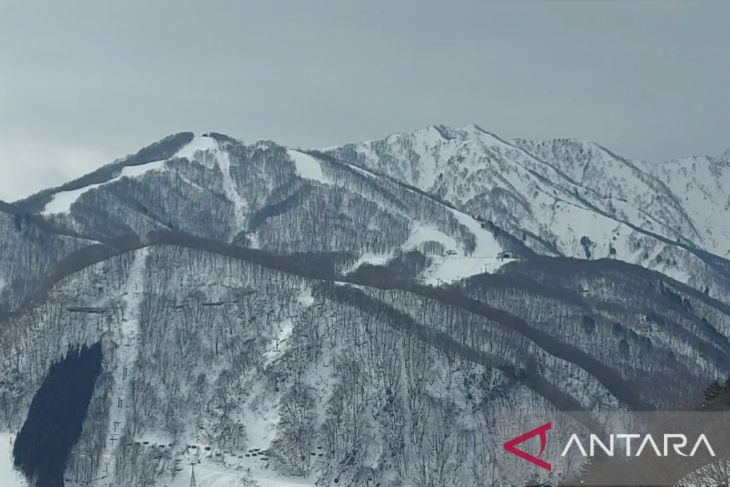 Tourists visiting the village can also enjoy views of the Northern Alps in Japan, which reach a height of three thousand meters above sea level.
The mountains are called the Northern Alps because they resemble the Swiss Alps with their characteristic sharp-looking peaks.
In the summer, many tourists visit Hakuba Village for hiking as the village is the starting point for hiking routes to other mountains such as Mt. Shirouma and Mt. Goryu, two of the hundred famous mountains in Japan.
As the surrounding valley area receives an annual snowfall of over 11 meters, the valley in Hakuba Village houses several ski resorts.
They include Hakuba 47 Ski Resort, Hakuba Goryu Snow Resort, and Hapone Ski Resort, which are tourist favorites.
Three seasons at once
Indonesia usually experiences two seasons, but in Hakuba Village, residents and tourists can enjoy four seasons, like other people in Japan.
Interestingly, at one particular time, the residents of Hakuba village can enjoy three seasons all at once.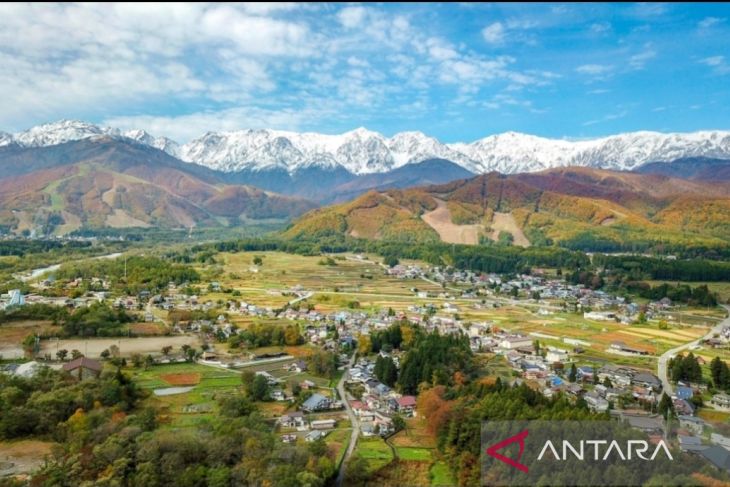 "I usually go skiing early in the morning. Then, come down (from the mountain) for lunch. After that, I enjoy the cherry blossoms," said Yoshizawa.
Elsewhere in the village, on the same day, he can also take in views of green rice fields, which are watered every summer.
"So you could say this place is a very unique place because you can enjoy three seasons at once," he said.
Visiting Hakuba Village is a great choice for those who want to enjoy the beauty of nature, especially if they are keen on experiencing three seasons at once. It would undoubtedly make for an unforgettable experience.
Related news: Hunt for key to heaven at Japan's Zenkoji Temple
Related news: Japan's tourism recovery after COVID-19