It is of utmost importance to keep yourself sane during everyday life, and in these special circumstances
The COVID-19 pandemic has forced people to adapt to 'a new normal', with parents having to don several hats and play different roles in the household for, what is looking to be, an indeterminate length of time.
These days, parents, especially those with young children, often have to work, complete household chores, as well as educate and entertain their children at home, whilst dealing with the impact of a worldwide pandemic that has left many people anxious for their future.
Staying at home cannot be easy for children either, who are used to doing activities outside of the house and socializing with teachers and peers at school.
The stress at both ends of the family unit could add to the tension of staying at home and being in the middle of a crisis, given the uncertainty over when families can safely venture out again.
"Working from home can add to the stress of parents, as well as children, as they cannot leave the house. For children who are in 4
th
grade and above, parents' supervision may not have to be as intense, but younger children need their parents' company," said psychologist Twinky Indrawati.
Parents, who are not used to being involved in the learning process of the children may experience stress, as their focus is now being divided between working, assisting with children's education, and household chores. Parental stress can easily have the same effect on children, she pointed out.
For that reason, 26-year-old mother Cindya Harsya, who had spoken to ANTARA earlier about the at-home learning programs she has been carrying out for her toddler, underlines the importance of parents, who are in the same position as her, safe-guarding their mental health.
"It is of utmost importance to keep yourself sane during everyday life, and in these special circumstances," she noted.
Parents may push activities that can boost their mental health lower on the list of daily priorities amid the pandemic, while putting other things that they deem are more important higher up on the list.
However, Certified Energy Psychology Practitioner Ferry Fibriandani suggests that parents still take some time out during the day for themselves in order to avoid over-exhaustion and feeling overwhelmed.
"As for mothers, I suggest (they) still have some 'me time'," he said.
Ways to de-stress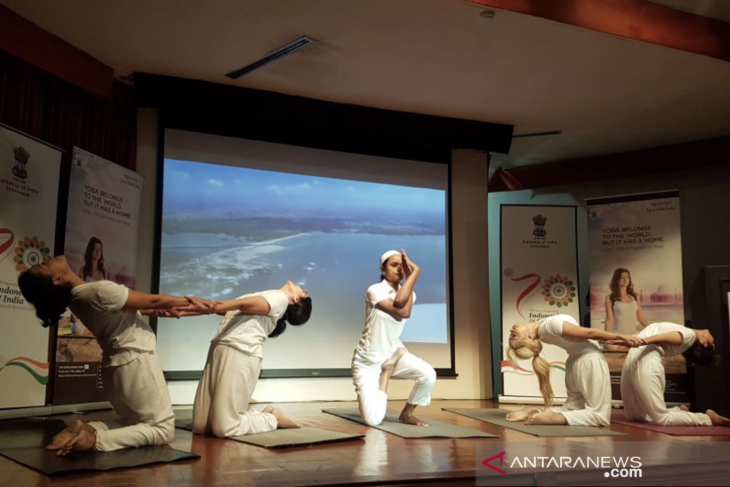 There may be no better time to take advantage of the Internet than now. Communicating with loved ones, such as family members or friends, could be one way to let off some steam while confined at home.
"I like to call my parents or grandparents at least one to two times a week. I find that talking to someone that way can really help me get out of my own head," said Anindya, who is a mother to a newborn baby. She said that she had felt anxious about giving birth as her due date was in the middle of April, 2020, not long after the DKI Jakarta government enforced Large-Scale Social Restrictions.
"Being able to just talk about my concerns and worries with my family, or my friends sometimes allows me to ease my worry for days on end," she added.
Sharing concerns and anxiety in these uncertain times can be a way for parents to ease stress. However, if talking to family members or friends is not a choice, there is also the option of online therapy.
There are a few platforms that provide online counseling services, such as Riliv and Ibunda, to ease the burden on those who find it hard to carry out their activities at home, including parents with babies and toddlers.
The month of May is also observed as the month of mental health. Seeking professional help or therapy can not only help ease anxious minds, but also help raise awareness and banish the stigma of therapy that can still be seen in communities.
Lastly, practicing self-care can also help parents de-stress. Self-care can take the form of simple enjoyable activities, such as practicing yoga, working out, taking a walk – while practicing social distancing, of course – or, simply watching a movie or an episode of a beloved television show.
Experts believe that protecting mental health and managing stress are important parts of dealing with the worldwide COVID-19 pandemic, as a healthy mind is related to physical health as well.
Related news: Coronavirus taking a mental toll on medical workers