Movies tend to draw inspiration from a plethora of sources, including true stories, and genres -- comedy, horror, fiction, and also natural disasters -- can be explored for wholesome family entertainment.
The theme of natural disasters usually revolves around a destroyed city and how a character survives the ordeal. This can be drawn for real life, with the positive aspects of the film being a portrayal of patience, perseverance, determination, and faith.
Movies on natural disasters are also quite engaging for scores of people since they keep the viewers at the edge of their seats and educe feelings of trepidation. The audience is also moved by the character that is able to arouse an array of emotions.
On account of this, ANTARA has compiled a list of several films on natural disasters recommended for home viewing for all families.
1. 2012
This film has also been able to generate mass excitement owing to the predictions of the end of the world in 2012. The film sheds light on the imminent end of the world.
The doomsday scenario in this film is a major natural disaster, such as an earthquake, that almost destroys an entire city. American scientist Dr. Adrian had warned of a big natural disaster, though none believed it.
City leaders are also ready to take steps to keep the community safe and protected from the natural disasters to soon strike.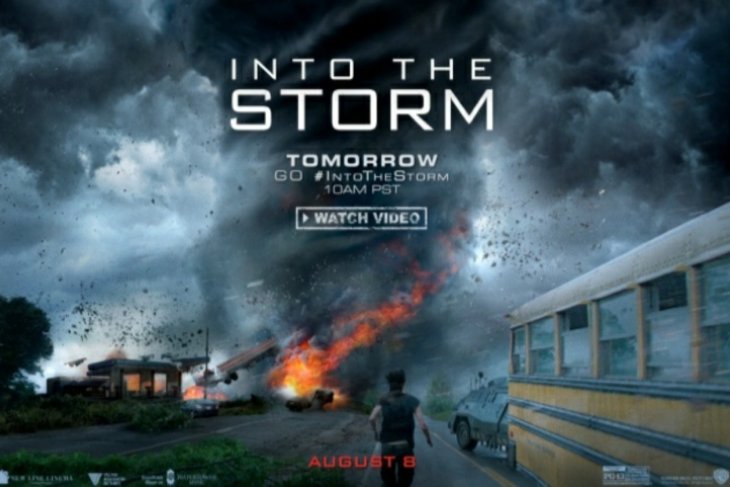 2. Into the Storm
This film, released in 2014, tells the story of a small town called Silverton battered by a first-of-its-kind hurricane.
A hurricane destroys a school that is holding a graduation ceremony. Events that should have been joyous take a turn for the worse due to natural disasters that have befallen.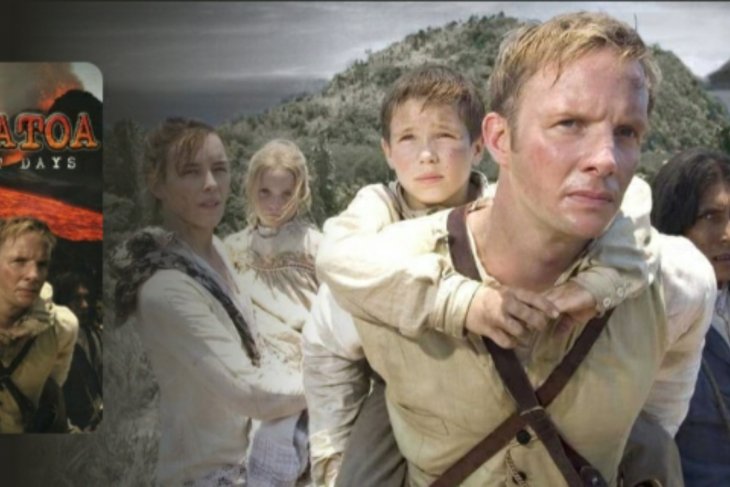 3. Krakatoa: The Last Day
One day a huge eruption was audible from the direction of the sea accompanied by blackish clouds emanating from Mount Krakatau that covered the sky. Curious residents came out to the shoreline.
A tsunami thereafter hit the mainland, including the village of Katimbang. BBC produced this film that is a semi-documentary or re-enactment of the eruption of Mount Krakatau in 1883.
4. Pompeii
The film showcases one of the major natural disasters to have struck in history: the eruption of Mount Vesuvius. The main characters have to save their lover from this natural disaster.
The film opens with Roman troops, led by Senator Coryus (Kiefer Sutherland), who attack a village on horseback in Celtic. A slave named Milo (Dylan Schombing) turns into an invincible gladiator.
Milo has a lover named Cassia, who is the daughter of an affluent family, though an arranged marriage has been fixed with Senator Coryus. A natural disaster eventually strikes, thereby driving Milo to save his lover by getting out of the gladiator area.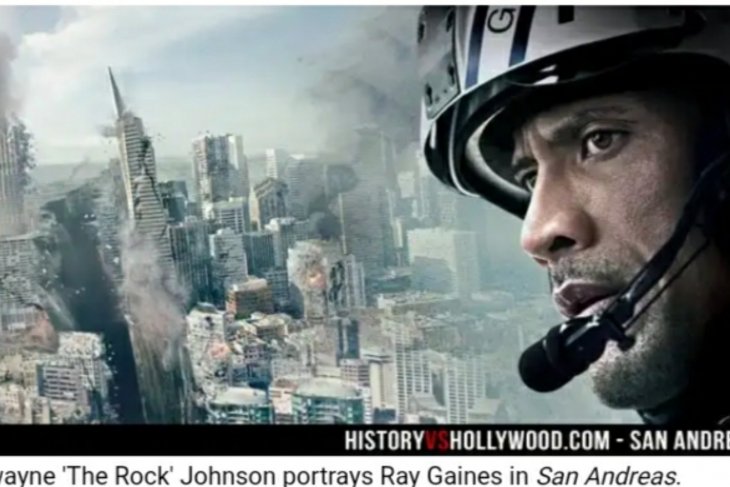 5. San Andreas
This film premiered in 2015 and stars the famous actor Dwayne Johnson as Ray, a helicopter pilot and firefighter.
A magnitude-9 earthquake strikes the city of California. Ray and his ex-wife then attempt to save their child in San Francisco. However, in the process, they face numerous obstacles.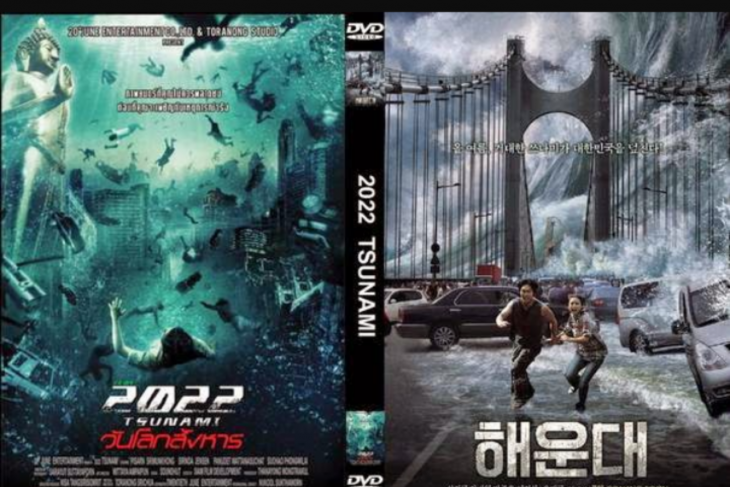 6. Tidal Wave or Haeundae
This film portrays a tsunami natural disaster. An expert on natural disasters informs of a likely tsunami disaster. However, the state prevention agency says otherwise.
On the other hand, a trader named Man-Sik is keen to propose to his girlfriend, though the tsunami natural disaster strikes the area.
This film depicts how a tsunami striking land can be terrifying. The natural disaster occurring at that time also grips the audience.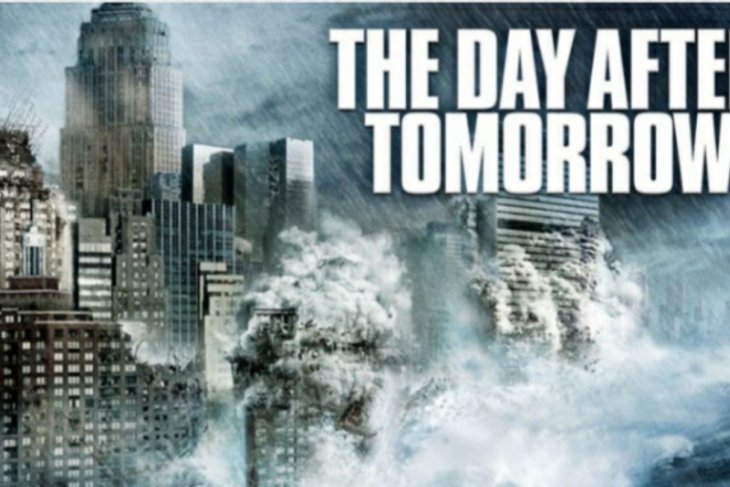 7. The Day After Tomorrow
This film portrays the story of Jack Hall, who is on an expedition to the continent of Antarctica along with his two friends, Jasson and Frank. They find thinning ice on reaching there.
This will trigger climate change and affect the world's population in future. On the other hand, Jack Hall's son Sam is attending an event with his friends in New York. However, during the event, rains continue unabated.
From then on, natural disasters begin to strike parts of the world. Finally, they realize that they had entered a new ice age. This natural disaster film takes on the issue of global warming that is currently been widely discussed among members of the community.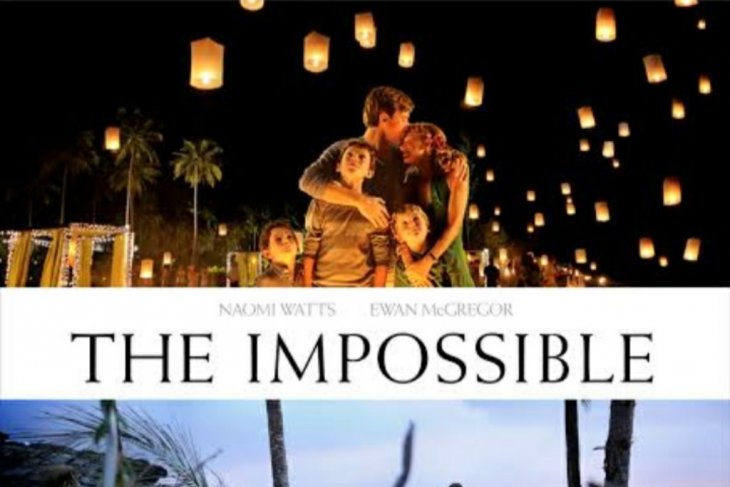 8. The Impossible
This film is an adaptation of a true story that took place on December 26, 2004. This natural disaster also affects Indonesia, specifically Aceh. In this film, a natural tsunami disaster strikes the city of Khao Lak, Thailand.
Although Indonesia was also hit by tsunami, the film focuses on events in Thailand. The film shows a family -- a couple Henry and Maria and their three children Thomas, Simon, and Lucas -- vacationing.
Finally, the tsunami hits the villa they live in and not far from the beach. The waves also drag them along with millions of other people. Their families are separated and lost somewhere.
After the disaster subsides, Henry and Maria begin looking for their three children, who had been caught in the waves.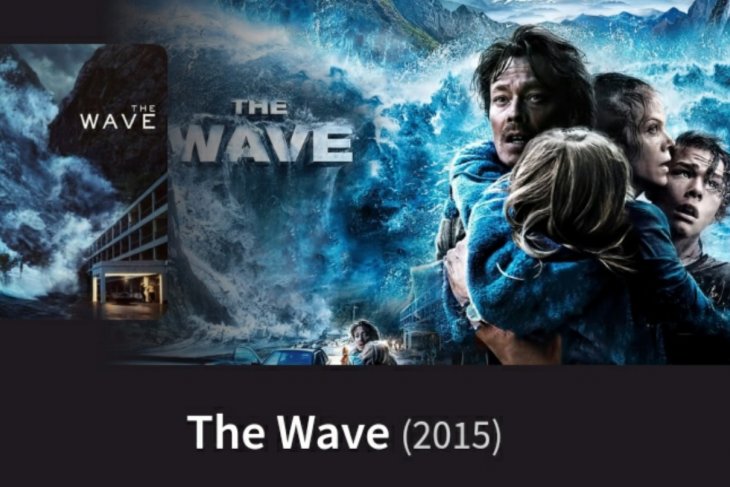 9. The Wave
This film, which aired in 2015, is about a catastrophic tidal wave as high as 80 meters that is about to hit the land. This story begins with a geologist named Christian keen to save his son and wife from a tidal wave attack.
The waves are expected to hit the village inhabited by Christian and his family. This film depicts the struggle of a family head keen to save his wife and child.
These are some films on natural disasters, while there are also some movies adapted from true stories. One stands to both learn and be entertained by this film.
Related news: Indonesia fights to prevent child marriage amid COVID-19 pandemic
Related news: Indonesian govt helps Jamaah Tabligh members return from India
Close
EDITED BY INE