Muslims have to provide a solution in the midst of disaster. Muslims (can) worship by following the health protocol to prevent the transmission of COVID-19
Muslims around the world, including in Greater Jakarta, are witnessing a different kind of Ramadhan in wake of the novel coronavirus, or COVID-19, outbreak.
An unprecedented global pandemic is changing the celebrations this year in equally unprecedented ways.
Because of the COVID-19 spread, many extended families have not had the opportunity to meet or gather together.
Be it dawn-to-dusk fasting, prayer, or the tradition of breaking fast — they are all being performed by the faithful with family members from the confines of their homes.
Mosques that are usually filled with the faithful during the month of Ramadhan are closed, including in Saudi Arabia, home to Mecca and Medina, the holiest cities in Islam.
There have been no festivities and communal prayers during Ramadhan this year as the government has urged mosques there not to hold prayers to prevent COVID-19 transmission.
In accordance with the Edict of the Indonesian Ulema Council on March 16, 2020, mosques have barred members from congregating for the five daily prayers at dawn, mid-day, afternoon, sunset, and evening; Tarawih, night prayer during Ramadhan; and, Eid prayers.
The government is also not allowing residents to take part in
iktikaf
(which involves staying in a mosque on the last 10 days of Ramadhan) in wake of the COVID-19 pandemic.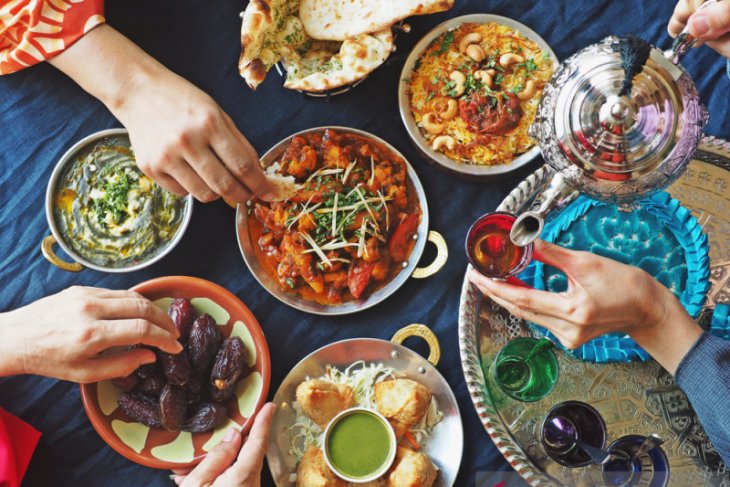 Fuad Mubarok (34) said he understands the wisdom behind these moves. He said he is thankful that all of his family members are at home and breaking fast together.
"Masya Allah (As God willed), I am very happy as this is the second day of breaking fast in the month of Ramadhan," he stated.
"During Ramadhan earlier, I arrived at home a few minutes before breaking fast after completing work at the office," he pointed out.
This year, Mubarok said he and his wife are preparing food to break the fast together with his daughter and son.
After breaking fast, Mubarok and his family pray at home.
But, Mubarok admitted, he missed praying in the congregation at the mosque.
"I am very sad, I cannot (offer) Tarawih prayer at the mosque. I feel bad as I cannot perform Friday prayer during Ramadhan this year," he said.
Mubarok said while he had to forego the pleasure of offering Tarawih prayers at the mosque, he understood the current need for abstaining from it.
"I am grateful to be able to carry out fasting with my family. Thank God," he said.
Like Mubarok, Mustofa, a resident of Cakung, is also grateful for getting to spend time with family this year. He said he has been enjoying his mother's cooking and gathering with family and even praying in congregation at home.
But, he said he missed breaking fast with his friends.
"Every Ramadan, there is a reunion with school friends. But now, that cannot happen. Unfortunately, this time there has been such an eventuality because of the COVID-19 outbreak," Mustofa said.
Surrender to God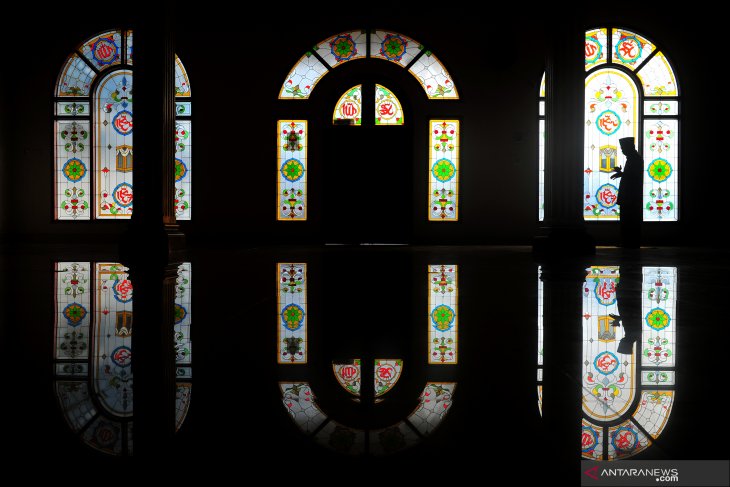 Preacher and cleric Sheikh Ali Jaber said the holy month of Ramadan this year has been special.
He said he felt activities in the month of Ramadhan can be done more solemnly at home.
"Ramadhan this year, we can be closer to the family, because we rarely break fast together with family at home because of work," Sheikh Ali Jaber pointed out.
The cleric said he considered the COVID-19 outbreak a test for the Indonesian people.
"As believers, we must face this test with patience and efforts. We must obey government regulations to prevent the spread of the coronavirus," Sheikh Ali Jaber remarked.
Ali Jaber urged Muslims to respect the guidance on worshipping from home. He said he believes the coronavirus can be dealt with through community effort.
Meanwhile, the Central Executive Board chairman of Muhammadiyah, Dr. Haedar Nasir, has urged Muslims to worship solemnly during Ramadhan in spite of the COVID-19 outbreak.
"Let us live Ramadhan this year solemnly. During the disaster, we (must) also be patient and trusting," Haedar said, adding that people must also endeavor to fight the current crisis.
According to him, fasting this year has posed a big challenge in the midst of the threat of COVID-19 transmission, so much so that many adjustments have had to be made, such as mosques barring congregants from gathering on their premises to offer prayers.
He also urged Muslims to provide solutions to help the nation overcome the COVID-19 pandemic.
"Then, we can see that Islam must provide solutions and Islam must become lighter. Make Islam a solution, especially during emergencies, rather than adding to the problem," Haedar said.
He said one of the real solutions Muslims could be a part of during the COVID-19 outbreak was refraining from collective worship at mosques.
"Muslims have to provide a solution in the midst of disaster. Muslims (can) worship by following the health protocol to prevent the transmission of COVID-19," he noted.
According to him, not worshiping at the mosque during the month of Ramadhan for a while would not mean one is not carrying out religious orders.
However, it would involve worshipping in a different way, he noted.
The appeal not to worship at the mosque, he said, was not an attempt to spread paranoia or excessive fear of the coronavirus.
He revealed there is a narrative being built by a handful of elements in the community, who have asked believers to not be afraid of the coronavirus. The narrative does not make Islam an enlightened religion, but rather darkens life, he remarked.
Muslims with strong faith and piety who make an effort to avoid deadly diseases and epidemics have not lost their faith, he said.
"We must endeavor not to be infected with COVID-19. Meanwhile, those who have been exposed (to the virus) can be dealt with together. Islam provides a way out," he added.
Even amid the coronavirus outbreak, the power of prayer, albeit from home, has not reduced, said worshippers.
This Ramadan may be regarded as a special favor from God, they said, as Muslims can recite the Qur'an and offer the Tarawih prayer at home with their family.
Related news: COVID-19 forces change in Indonesia's Ramadhan, Idul Fitri traditions

Related news: Central Java police establishes nine checkpoints to enforce mudik ban