Jakarta (ANTARA) - Indonesian President Joko Widodo visited Coordinating Minister of Political, Legal, and Security Affairs Wiranto at the Gatot Subroto Army Hospital (RSPAD), Jakarta.
"Yes, I am going to the RSPAD," Jokowi stated at the Merdeka Palace in Jakarta, Thursday, while speaking in response to the attack on Wiranto.
The head of state arrived at the RSPAD at around 4 p.m. local time.
Several reporters awaited updates from the medical team at the hospital's Kartika Pavilion.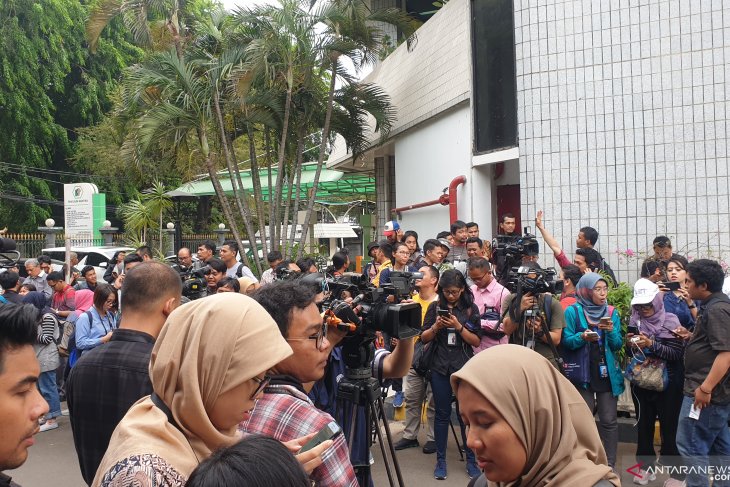 Minister Wiranto is undergoing treatment at the RSPAD after being stabbed by an attacker in the Menes Square in Menes, Pandeglang District, Banten. The incident took place during his work trip.
Prior to being transferred to the RSPAD, Wiranto had received initial treatment at the Menes Health Center and District Hospital Berkah in Pandeglang.
Director of the District Hospital, Firman, remarked that Wiranto had suffered from two stab wounds on his stomach.
Moreover, the medical team offered treatment to three other victims of the stabbing, including the minister's aide, Menes police chief, and a worker from the Mathla'ul Anwar University.
Wiranto was then transferred to the RSPAD in Jakarta, aboard a helicopter, for further treatment.
Related news: Two suspects behind knife attack on Wiranto detained
Related news: Indonesia's top security minister Wiranto stabbed in Pandeglang
Related news: Political elites, Indonesians denounce attack on Minister Wiranto