Jakarta (ANTARA) - When we released a series of Valentine's Day articles last year, we didn't think we'd be writing one a year later with COVID-19 restrictions still in place due to the prolonged pandemic. With the day of love quickly approaching, we have curated some activities that you can do at home with your loved ones.
Though celebrating this holiday may not be a priority for everyone these days, taking it as an opportunity to spend some time with loved ones and your significant other can just be what you need.
Activities together
Cooking a meal together can be a great way to bond with a significant other and spend some quality time together. Especially since you'd get to enjoy the food together afterwards. Simple dishes such as creamy pasta or the classic Indonesian comfort dish, fried rice, can be great choices for anyone with any level of cooking skill.
When distance comes in the way between you and your loved ones, there are still some activities that can be done together virtually. One great option is a movie marathon using online movie-streaming party platforms, where two or more people can stream a movie together and share their thoughts over chat. To make the experience even more enjoyable and bring others closer to you, you can always add a side of video call.
If movies and cooking aren't your cup of tea, try channeling your inner artist with an online painting session on the day, which also happens to fall on a Sunday this year. Not only will you get 3-4 hours of therapeutic painting time, you'd also get to keep your masterpiece to display around the house.
The activity can also be done remotely, which means if you are divided by distance and restrictions, you can still get others to enjoy it with you safely from their homes.
Act of service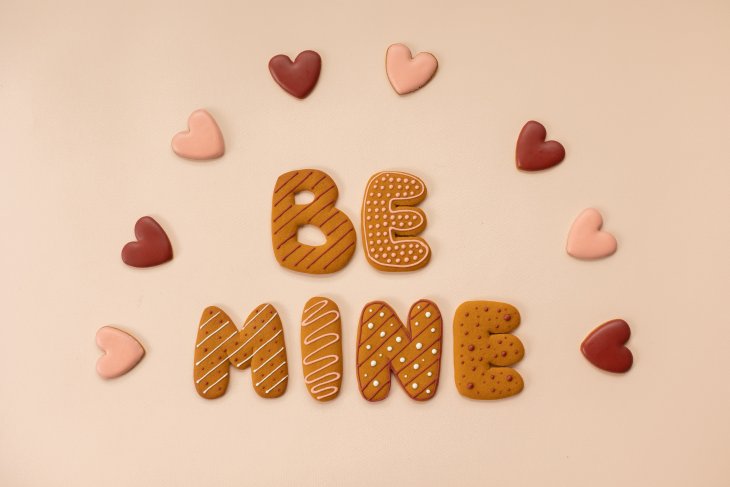 if your language of love involves 'acts of service', one Valentine's Day idea you can try is preparing breakfast in bed for your loved ones. From scrambled eggs and toast to sweet pastries, even a hearty and warm 'bubur ayam' (chicken congee), you can serve them up on a tray and bring them to bed before they start the day.
If you're not a morning person, you can switch up the meals to lunch or dinner to express your love and show off your cooking skills at the same time.
You could even gift loved ones a personal day, when they do not have to worry about buying groceries or cleaning the house on the weekend as you take care of chores yourself. Expressing love does not need intricate activities or gifts. Simply by taking some things off someone's plate, you are already speaking more than words can say.
Fun and games
If you have kids around the house and plan to involve them in your celebration, why not whip out your board games? From puzzles to monopoly, they can be enjoyed by everyone in the family.
There are also online options for games, and even sites where you can create your own questions if you and your significant other would rather take a quiz on how well you know each other.
Creating an artsy collage of your memories together can also be a fun activity to do and a sweet gift that can be treasured or displayed in your space.
The pandemic is already pushing everyone to be creative and carry out activities differently, and the same will apply to the way you express your love this Valentine's Day.
Related news: Valentine's day: to celebrate or not to celebrate, it's a choice

Related news: The gift of self-love on Valentine's Day

Related news: Life in the time of coronavirus