When we talk of overall health, it is important to remember that health without mental well-being is well-nigh impossible. We need to concentrate not just on physical, but also mental fitness in order to live a productive life.
According to the Preamble to the Constitution of the World Health Organization (WHO), which was adopted in 1946: "Health is a state of complete physical, mental and social well-being and not merely the absence of disease or infirmity."
Indonesian Law Number 18 of 2014 defines mental health as a condition that allows a person to grow physically, mentally, spiritually, and socially by developing an increased awareness about self-ability, coping with stressful events, working in a productive manner, and contributing to the community.
Mental disorders cover a wide spectrum ranging from the more serious conditions such as schizophrenia to anxiety disorders, depression, and post-traumatic stress disorder, which are fairly common.
For instance, Amanda (
name changed to protect identity
) was not suffering from any significant physical illnesses, but she found herself unable to feel happy or live freely.
The 26-year-old recalled how she sought the help of a mental health professional around two years ago after struggling for years to cope with thoughts and feelings that caused her much discomfort.
"I was clueless back then since I wasn't aware of myself whether 'this is fine' or 'there must be something wrong', and it was a huge fear to face what really happens with me," Amanda said.
"And the feelings were so much distressing as I couldn't handle them myself. At that point, I decided to go to a psychologist in a puskesmas in West Jakarta," she noted, adding that her working and social lives were pretty much affected by her condition.
She said a 60-minute session with a clinical psychologist she found cost her just about Rp30,000 (USD 2). She said she found it affordable as consulting a psychologist, or psychiatrist, regularly would have set her back by Rp200,000 to Rp400,000 (USD 13 to 27).
Related news: Doctors in Bandarlampung campaign for mental health awareness

Related news: Year ends but mental health awareness continues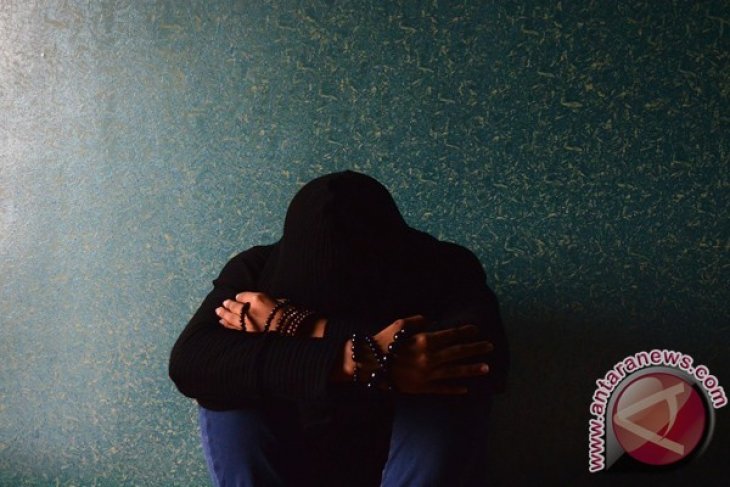 Invest in mental health
To raise awareness on mental health, the World Federation for Mental Health (WFMH) has chosen 'Mental Health for All: Greater Investment, Greater Access for World' as the theme for Mental Health Day this year, which falls on October 10.
The campaign highlights the significance of mental health care access for people on a regular basis to enable them to live their life, as it is considered a part of human rights.
At celebrations held on Saturday to mark the day, Indonesian Minister of Health, Terawan Agus Putranto, encouraged people to take care of their mental health and cope with stress, especially amid the uncertainty created by the COVID-19 pandemic.
"Besides, I urge regional leaders to set focus on mental health programs and services in order to develop human resources with certain qualities by providing sufficient resources to mental health," Putranto noted.
Some regions in Indonesia are already offering mental health services at the lowest rung of health care.
Several puskesmas, the primary health care services operating in every sub-district, across Jakarta, for instance, have now been assigned their own psychologist for patient consultations.
This may make it easier for people to access mental health care since the stigma around the issue still lingers, with some sections of society holding that mental health pertains to feelings and is a spiritual matter that needs to be handled by a spiritual master, not a health professional.
Limited access and stigma around mental health are only two of a bunch of problems that have emerged around the issue, besides the lack of data, limited resources, and gaps in available treatment, among others, according to a senior official from the Ministry of Health.
"We expect to have psychological service in every puskesmas [...] Some 30-35 percent patients who seek medical help in puskesmas actually suffer from psychological issues despite (the fact that) they come for (remedies for) physical issues," said director of mental health issue and drug abuse prevention and control at the ministry, Dr. Siti Halimah, Sp.KJ.
"But to propose it as a national program, we need to first consider the availability of the human resources," she noted, adding that about 70-80 percent psychiatrists and psychologists operate in big cities.
According to a report on '
Situasi Kesehatan Jiwa di Indonesia
' (Mental Health Situation in Indonesia), released by the Ministry of Health in 2019, around 67.65 percent of all 34 provinces across the country have managed to offer mental health services at puskesmas.
Severe mental illnesses require hospitalization, making psychiatric hospitals a necessity, said Halimah.
Citing the bill on mental health, she said that every province needs to operate at least one psychiatric hospital--but again, access remains the main problem.
The country presently has about 43 psychiatric hospitals, 34 of which are owned by the government, while nine are private hospitals.
Six of the 34 provinces in the country — Riau Islands, North Kalimantan, Central Sulawesi, Gorontalo, West Sulawesi, and West Papua — do not have such mental facilities.
The situation today is challenging and needs to be taken seriously by the government, mental health professionals, as well as individuals suffering from mental issues.
Thus, it is our collective responsibility to create an environment where mental health care is accessible for all and people can seek help without the fear of any stigma.
Related news: Mental health issues should be prioritized

Related news: A closer look at workers' mental health amid COVID-19