Let us together take care of ourselves and others so that we can go through the difficult times of this pandemic and survive
The coronavirus pandemic has without a doubt had an impact on our social life. With the imposition of social restrictions to stem the spread of coronavirus infections, it has become harder for people to meet in person, and that has limited the options available for socializing.
The pandemic and the new normal have clearly brought challenges in staying connected with friends, and even family. Nevertheless, it is still possible to maintain social connections.
It is all about being creative when it comes to having fun and celebrating life with loved ones.
Some people, in fact, have succeeded in coping with and adapting to social limitations put in place due to the pandemic using some creative ways.
Ivan Adwestha, 30, for instance, chose to celebrate Christmas 2020 with his church friends virtually.
He and his friends held an online Christmas gathering with several activities, including fun games like 'guess the picture', exchanged gifts, and even shared experiences, testimonies, and hope, or resolutions for the new year.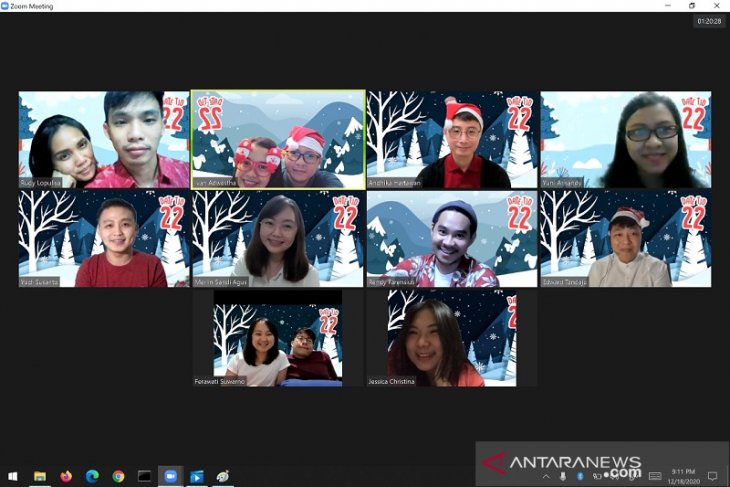 He admits that he and his friends had to find new and creative ways to carry out their traditional Christmas activities as they could not meet in person.
"For example, since we could not meet in person, to keep up with the tradition of 'Secret Santa' gift-exchange activity during this pandemic, we did it in a new way," Ivan said.
"Each person became a Secret Santa for another, and gifts — for which price ranges were first determined — were ordered online and sent directly to the recipient's address. We compiled a list of our respective addresses before we got the name of the person to send a gift to," he explained.
Meanwhile, to share experiences and hopes or resolutions for the new year, he and his friends recorded five-minute video messages, which were then compiled and played during the online Christmas gathering.
"That way, we could all share and listen to testimonies of everyone's experiences and expectations in the time that tends to be limited in such a virtual meeting. This was our new way of catching up with one another," Ivan remarked.
He said they still wore Christmas-themed clothes and accessories - even though they were in their respective homes - and put up a similar Christmas-themed background to add to the festive spirit.
From Ivan's experience, it is evident that communication technology can be a useful tool to connect with people and celebrate special events, particularly online meetings or gatherings, amid the prolonged pandemic.
Nana Lolita, 37, who threw an online birthday party for her two-year-old son, would agree.
"Because of the outbreak, I chose to celebrate my son's birthday virtually this year since I wanted to protect my family from the virus," Lolita stated.
"And I believe that having an online birthday party will not diminish the importance of celebrating one's increasing age," she added.
Lolita invited some family members and close friends for her son's online birthday party and sent them a virtual meeting invitation.
Lolita said it was a regular celebration with a birthday song, cake cutting, and making wishes, and in all of this, family and friends participated happily. She also sent mini versions of her son's birthday cake and packets of food and beverages to the homes of all those who attended the online party.
"The surprising thing about having this online birthday party is that ... people still took the time join this online party, and some people also made the effort to send some gifts for my son to our house, so that my son could open some gifts on his birthday," she stated.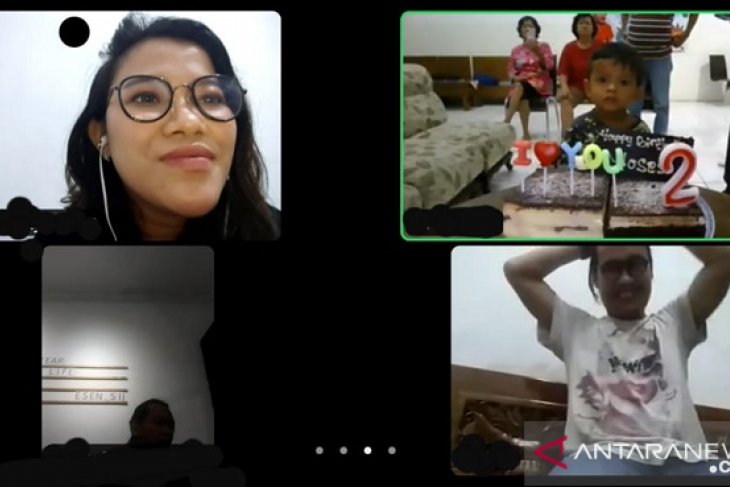 To navigate social life amid the pandemic without fracturing connections, people indeed will be forced, and will have to adjust, and get used to "new normal" habits, said Rissalwan Habdy Lubis, a sociologist from the University of Indonesia.
"In early to mid-2020, many people had difficulty adjusting, but of late, people have become more able to adjust to existing limitations and restrictions amid this pandemic," he noted.
Online meetings have actually been very useful for people's social life during the pandemic, Lubis pointed out.
"In fact, with this digital technology platform, people from several different countries can hold meetings from anywhere and at any time. This is what we call a borderless society," he remarked.
However, in the long run, people most likely will still experience obstacles in their social life if they have to continue to interact virtually, without direct meetings or meetings in person, he said.
"In the context of social life, especially those that are informal or even emotional, people tend to interact more with others when they meet in person ... this may be part of peer activity," Lubis said.
"Some people feel that something is missing when they cannot interact with others in face-to-face encounters. It must be admitted that in the long term, for humans who are social creatures, direct encounters are irreplaceable," he added.
Therefore, he argued that people will tend to find ways to be able to meet in person -- especially with their family and close friends -- despite all the applied social restrictions.
"If you really have to do direct interaction or meet face to face, you must continue to implement health protocols in a disciplined manner, especially if you're visiting other homes," he cautioned.
Meanwhile, people must be informed of the standard health protocols beforehand for public places, such as workplaces and other formal places, he added.
"Let us together take care of ourselves and others so that we can go through the difficult times of this pandemic and survive," Lubis remarked.
Eventually, the most important factor in surviving any hard season in life is the ability to adapt, and the human race has long been known for its adaptability.
So, let us all adapt our social habits until things can get back to normal, or even, get better.
Related news: Congregations, duration limited for Christmas Mass in Jakarta Church

Related news: Government to extend restrictions on people's movement until Feb 8